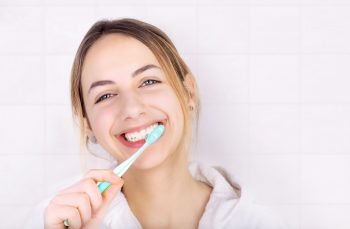 Are your teeth healthy? You can protect them by limiting your sugar consumption, brushing and flossing regularly, and arranging routine dental exams. The health of your teeth is certainly important, as dental problems can lead to cosmetic issues, and problems for your well-being. Of course, oral care involves more than just protecting your teeth. You also need to be mindful of your periodontal health. If you develop gum disease, and fail to respond in time, the condition can worsen. Your periodontal problems can become difficult to treat at that point, and you face a higher risk for tooth loss. You can be relieved to know that your routine daily smile care can help you keep your gum tissues safe. If an infection does affect them, a scaling and root planing treatment can help.
How Your Dentist Can Help You Avoid Periodontal Issues
Routine dental exams can actually help you avoid problems with gum disease. One important service you enjoy is the performance of professional dental cleanings. When you receive care for your teeth, your dentist can clear away plaque and tartar that gather at your gum line, and put you in danger of a periodontal infection. If your gums already show a sign of infection, a scaling and root planing procedure will involve a cleaning under your gum line, which can remove harmful agents that cause infections to occur.
Keep Up With Regular Dental Visits, And Avoid Potential Smile Complications
Every time you see your dentist for routine care, you take an active measure against smile problems. The cleanings you receive are important, and the reviews your dentist will perform can be important for preventing concerning issues from developing. You can look forward to early treatment if a problem is found, which can limit the amount of harm ultimately done.
My Dentist In Londonderry, NH Can Help You Take Care Of Your Gums
At My Dentist in Londonderry, NH, patients can receive quality smile care during every appointment. In addition to helping you maintain healthy teeth, your dentist can work with you to make sure your periodontal tissues stay healthy, too. To schedule a consultation with one of our experts, call the My Dentist office in Londonderry, NH, today at (603) 965-3407.