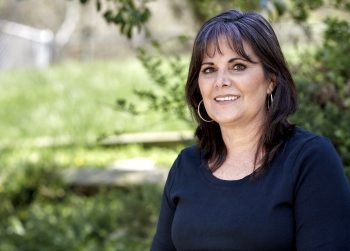 With a set of dentures, you can have your full smile back thanks to the presence of a single restoration that replaces some or even all of your upper or lower teeth. While a removable denture has lasting benefits, one that can be taken out can feel less secure when it comes to biting and chewing, and it can grow uncomfortable as time passes. At our Londonderry, NH dentist's office, we can recommend that you use dental implants to hold dentures in place. With their additional support, you can have a more comfortable time biting and chewing. You can also avoid problems with a restoration feeling uncomfortable, as you can have an easier time stimulating your jawbone to prevent deterioration.
You Can Enjoy An Alternative To Removable Dentures
While removable dentures can provide lasting value, it can feel limiting to rely on an appliance that is not permanently secured. This can grow more true over time as you experience jawbone deterioration, a problem with the loss of density that occurs when your teeth roots are no longer present to stimulate the bone. When you make the move to implant-held dentures, you can have a more comfortable experience with your appliance.
How Do Dental Implants Help You Regain Your Full Smile?
Through the use of dental implants, we can take on your difficulties with tooth loss. Implant dentistry can assist with the loss of an individual tooth, but it can also be effective to hold a larger restoration, including a full denture. Implants are set directly into your jawbone, after which you will wait to complete treatment so that you can heal properly. Once that healing process is complete, you can return to our office to have a custom-made appliance secured to give you back your complete smile.
Life After Prosthetic Treatment
What can you really expect when you have your smile fully restored. Through the use of dental implants, you have the ability to regain the ability to bite and chew in ways that feel comfortable. You also have less to worry about because you have protection against jawbone resorption. To keep up with your smile care and avoid issues after your restorative work is complete, keep up with your regular dental exams so that you can receive timely warnings about potential problems.
Talk To Your Londonderry, NH Dentist About Implant-Held Dentures
Through treatment to restore your smile with an implant-held appliance, you can enjoy more than just cosmetic benefits from having prosthetic treatment. This approach can also provide oral health benefits as well as more support for your bite function! If you have questions or wish to learn more about our different services, contact our Londonderry, NH dental office at 603-965-3407.