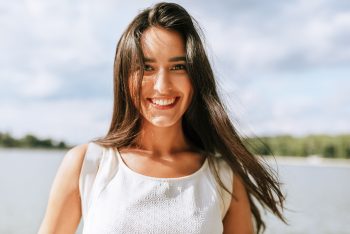 When you have a chipped tooth, you may have more than just a cosmetic issue. Even an injury that initially appears minor can create trouble for your bite function and health. When it is not addressed, the damage can worsen, which can require more advanced work in time. At our Londonderry, NH dentist's office, we can offer both cosmetic and restorative services to help those who need work done to address superficial enamel damage. At the end of your treatment, you can fully regain confidence in your smile as well as your ability to bite and chew with your damaged tooth.
Have You Been Ignoring A Problem With A Chipped Tooth?
While a minor chip in your tooth can appear unsightly, it may not feel like a problem that affects your oral health. However, it can prove to be more serious. The initial injury can leave you open to more significant harm in time, as continued friction from biting and chewing can raise your risk for further harm. In addition to looking worse, a tooth that suffers additional damage faces a higher risk for infection, something that calls for a more involved restorative dental procedure. When you see us about the problem, we can provide a careful review to determine what kind of procedure you might require.
Restoring Your Smile With A Porcelain Veneer
A custom porcelain veneer only covers a portion of your tooth. However, that degree of coverage is enough to address problems like dental damage as well as discoloration, concerns about tooth shape and size, and even issues with alignment. We provide customized veneers that are carefully made to fit over teeth and stay secure for many years. The porcelain material that we use to make these restorations is strong enough to hold up against biting and chewing pressures so that you can maintain your normal dental function.
We Can Keep Your Tooth Safe With A Custom Crown
Through treatment with a custom dental crown, we can ensure that you have bite support if an injury has affected your ability to apply pressure safely with a tooth. A crown can also make cosmetic improvements, as it can be made from materials that closely match your enamel. We can have your restoration ready in order to provide sustained improvements for many years.
Talk To Your Londonderry, NH Dentist About Restoring Your Chipped Tooth
A chipped tooth can make your smile less attractive, but it can also create problems for your dental function and health. My Dentist can provide an important review to see what kind of treatment you require. Whether you need a cosmetic or restorative treatment, we can help you feel confident again in your oral health and smile! If you wish to learn more, contact our Londonderry, NH dental office at 603-965-3407.