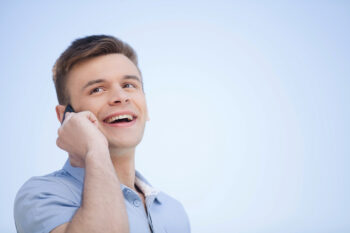 Cosmetic dental concerns are almost universal. Nearly everyone has some aspect of their smile that they would wish to change. Even if it is a minor hindrance, you spend all day long with your mouth. A chip or small instance of misalignment could feel much larger in the context of your dentistry. These situations can accumulate and leave you with an appearance that does not give you self-confidence.
Enamel improvement through the use of porcelain veneers could be the right solution for you. This is a versatile solution to enamel damage and wear that could help you to smile with pride. This method uses a thin sliver of translucent ceramic material to recreate your natural enamel. Porcelain veneers from My Dentist in Londonderry, NH can help to give you a neater smile that looks wonderful. This process can help you to improve the look and feel of your teeth without the need for extractions. Discover the advantage of cosmetic dentistry above the gumline!
Porcelain Veneers Can Reinforce Your Existing Enamel
Your enamel grows with your adult teeth. When these are fully set, you need to maintain this material for as long as possible through routine dental health maintenance. Sometimes, this material can suffer damage or decay. Since your enamel cannot regrow, dental professionals use external tools for repair.
Porcelain veneers are a form of dental repair and improvement that uses a thin slice of a special ceramic. A trained oral health provider cements this new enamel substitute atop your existing tooth. There is a wide variety of freedom associated with this procedure. Repair damage from decay or trauma through a recreation of your tooth.
A Gorgeous Smile While Staying Above The Gumline
The process of enamel improvement using porcelain veneers helps by using your existing tooth structure. This aims to bolster your defenses without an extraction or a root canal. Speak with your dentist about how this method could help you to restore the barrier between your mouth and the vulnerable materal beneath your enamel.
Veneers can help multiple concerns simultaneously. Discuss your issues with alignment and see if there is a solution that can help you bite more evenly. Look your best as well through the work of our skilled ceramicists. Bring up all of your cosmetic dental needs at your consultation. You might be surprised at how much this procedure can help!
Durable Porcelain Veneers In Londonderry, NH
Call us to learn more about how porcelain veneers help to restore and improve your existing enamel. Reach out to our Londonderry, NH dental office at 603-965-3407 for information or to schedule a consultation with our team. Cosmetic dentistry can help you to have more confidence in your appearance, while reinforcing your smile strength.