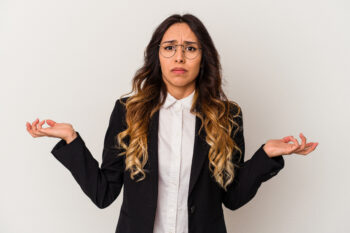 By finally doing something about the spacing issues that hurt your smile, you can make meaningful cosmetic improvements and also resolve problems that can negatively affect your oral health and bite function. At our Londonderry, NH dentist's office, we can recommend an alternative to metal braces if you have an interest in this kind of care but feel uneasy about these traditional appliances. Many people who want to do something about the way they look because of gaps and overlaps can rely on a set of clear aligners to take care of their smile. With Invisalign treatment, you can have a discreet and less intrusive option for taking on gaps, overlaps, and other problems with malocclusion!
Custom Invisalign Aligners Can Correct Your Teeth Spacing Issues
With a set of Invisalign aligners that are custom-made for your smile, you can make the corrections that produce a more attractive appearance without the need to wear metal braces. Each appliance in the set that you receive is used to make part of the overall adjustment that you need. At the end of your time with the last one, you can marvel at how your smile is both symmetrical and free of embarrassing gaps or overlaps that once drew negative attention.
Planning Your Invisalign Treatment
To make the right adjustments, your Invisalign aligners need to be designed properly. With measurements of your teeth and oral structures taken in advance of your treatment, we can make sure you have the appliances that are right for your smile and oral health. You will wear each one for a set length of time. While keeping them in place all day will be important for staying on track with care, you are free to take them out so that you can eat and clean your teeth like normal.
Reviewing Other Options For Improving Your Smile That Are Available To You
Cosmetic dentistry provides another option for dealing with malocclusion. With porcelain veneers, we can actually hide gaps and overlaps between your teeth so that your smile is more uniform. This work can also correct problems with the condition of enamel, which means you no longer have to worry about wear and tear or damages.
Talk To Your Londonderry, NH Dentist About Invisalign
By beginning treatment with Invisalign aligners, you can begin a process of correcting poor teeth spacing in order to show off a more attractive and confident appearance. This is a patient-friendly alternative to metal braces, one that can lead to welcome improvements with less interference in your daily life. If you would like to learn more about this service, or if there is any other matter related to your oral health and appearance you would like to discuss, please reach out to our Londonderry, NH dental office at 603-965-3407.