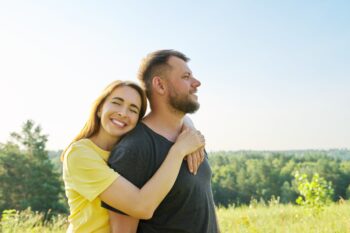 How comfortable are you with your smile? Until you do something about problems with poor alignment, it can be hard for you to feel happy with your appearance. Corrective work with Invisalign clear aligners can have a positive cosmetic effect, which means you can be excited to start showing your smile off! Our Londonderry, NH dentist's office is happy to talk with you about this procedure and its benefits. After completing a discreet adjustment to move teeth that are not in their ideal positions, you can boast a smile that is more uniform and attractive, one that no longer makes you less than thrilled with the way you look.
We Can Help People With Crooked Teeth Show Off Better Smiles
Problems with poor teeth spacing can follow a person from childhood, but some people do experience shifting later in life, including those who previously had work done to fix malocclusion. Whether you are new to orthodontic treatment or need to follow up past corrective work, you can find that Invisalign provides a pleasing alternative to traditional metal braces. With the choice to wear Invisalign clear aligners, it is possible for you to make changes discreetly, and you can also enjoy corrective work without the need to have appliances permanently set on your teeth.
Using Invisalign Clear Aligners To Fix Problems With Gaps And Overlaps
Invisalign aligners are personalized for the person who receives them. Their designs ensure that the right adjustments occur, and they also see to it that your appliances will remain secure throughout the day. You will wear each one for a set length of time, taking care to keep them in place throughout each day so that they keep you on track with your treatment end date. That being said, you are encouraged to take them out any time you need to eat or clean your teeth, which means they will not cause problems in your daily life.
What Else Can Your Dentist Do To Hide Problems With Poor Spacing?
In some cases, we are able to take care of poor teeth spacing by placing porcelain veneers on teeth that look awkward or out of place. Veneers can take on more than just alignment concerns, as they can also hide discoloration, dental damage, and more!
Talk To Your Londonderry, NH Dentist About Treatment With Clear Aligners
By starting corrective work with a set of personalized Invisalign clear aligners, you can proceed to fix spacing issues that have made you self-conscious about the way you look. The sooner you take on this problem, the sooner you can show off a smile that is more symmetrical and attractive! If you would like to find out more, reach out to our Londonderry, NH dental office at 603-965-3407.