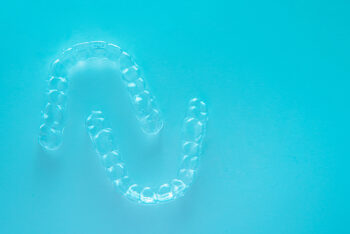 If there is something you want to change about your smile, you can discuss the benefits of cosmetic dental work with your Londonderry, NH dentist. When a person's concerns about the way they look stem from issues with poor teeth spacing, they may be reluctant to say something simply because they worry that they will have to depend on metal braces. What you should know is that there is an alternative available, one that is both hard for others to notice and easy for you to fit into your daily life. Invisalign aligners make the work of fixing gaps, overlaps, and other cosmetic problems caused by poor spacing easier for you. Instead of metal braces that are set in place for the length of your adjustment, you depend on a set of clear appliances that are easy for you to remove on your own!
Are You Someone Who Could Benefit From Invisalign Treatment?
For many people who are bothered by malocclusion (poor teeth spacing), orthodontic work can be appealing. However, that does not mean they are ready to fully commit to care, particularly when they worry about their experience with metal braces. What you can find is that there is another approach, one that is easier for you to fit into your daily life. Invisalign can prove effective at straightening teeth while limiting any changes in your appearance and activities!
Planning Your Corrective Work
A review of your smile and bite function can help to determine if you are the right candidate for this procedure. Once you are confirmed for this care, we can use the evaluations of your teeth to create a set of clear aligners that are ready for you to use on a daily basis. Each one in the set you receive takes you a step closer to your fully straightened smile. As you close gaps and straighten out awkward overlaps, you can see your appearance become more attractive and symmetrical. You can also appreciate how little you have to do to adjust to their presence in your life, as they are easy to remove at times when they are in your way. We should note that for some patients who qualify, we may be able to offer a more attractive appearance in less time by hiding spacing problems with porcelain veneers.
Talk To Your Londonderry, NH Dentist About Invisalign Treatment!
When you commit to Invisalign treatment, you commit to a process of correcting poor smile spacing that can have a lasting impact on your smile, and one that can help improve your oral health as well! Our practice is ready to discuss the benefits of care with you, as well as the advantages to other cosmetic services. If you would like to find out more about our practice and services, please contact My Dentist in Londonderry, NH today at 603-965-3407.