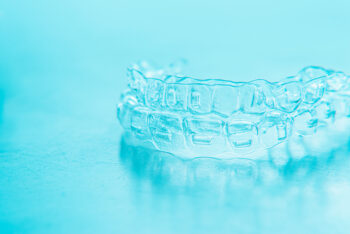 If you want to improve your smile by taking on problems with poorly spaced teeth, will you have to accept treatment with metal braces? As effective as these traditional appliances can be at fixing smile flaws, this is not your only option. For many people, Invisalign can prove to be an effective solution. Our Londonderry, NH dentist's office is prepared to help you take on gaps and overlaps between teeth that make you unhappy with the way you look. Your aligners will all be custom-made for the purpose of helping you see your desired improvements, and they will be difficult for others to notice thanks to their clear design.
Are You Tired Of Letting Poorly Aligned Teeth Hurt Your Appearance?
Even if the issue is relatively mild compared to another person's smile troubles, malocclusion can be difficult to ignore. By taking it on with orthodontic work, you can make improvements to your appearance, and you can see meaningful oral health benefits. At our practice, we can offer Invisalign as an alternative to treatment with metal braces. By qualifying for this approach to care, you can see to it that your smile is improved through corrective work that is surprisingly easy to fit into your daily life!
Making Plans To Straighten Your Smile With Invisalign Appliances
We will make plans to straighten your teeth with Invisalign aligners that are customized for you to use them. Each will bring you closer to your fully straightened smile. The aligners are removable, which means you can take them out when you need to eat or clean your teeth. Keeping them in place throughout the day (aside from those times they are in you way) will help you progress toward your fully restored smile at your expected treatment end date.
Orthodontic Work Can Help With More Than Just A Flawed Smile
Malocclusion can be a problem for several reasons. In addition to causing embarrassing problems for your smile, your poorly aligned teeth can make you more likely to develop an awkward and uncomfortable bite. Over time, this can lead to persistent problems with TMJ disorder, which leads to chronic pain. Another concern is over the way your smile alignment impacts your oral hygiene efforts, as you may have a tough time effectively cleaning certain teeth due to their current positioning.
Talk To Your Londonderry, NH Dentist About Invisalign Treatment!
Through Invisalign treatment, we can take on problems with your poorly aligned smile, which can give you renewed confidence in the way you look! While this can be the right procedure for many people, it is just one of many that we are ready to provide. To find out how we can help you preserve your oral health and show off your best smile, please contact our Londonderry, NH dental office at 603-965-3407.