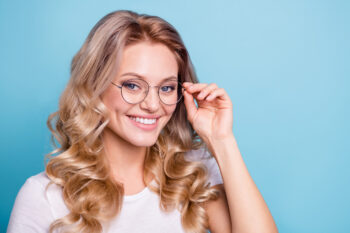 While you may not be alone in wanting to improve your smile, the actual changes you want to make can differ from others who are ready to ask their dentist about their options for cosmetic treatment. However, you and those with different priorities can find that porcelain veneers offer effective treatment solutions. At our Londonderry, NH dentist's office, we can discuss the positive impact that veneers can have for the color, shape, size, and general look of teeth that are currently a poor fit for your smile. With as few as two appointments, we can help you see the kind of dazzling improvements that make you eager to show your smile to the world as often as possible!
Learn What Veneers Can Do To Improve Your Smile
What makes veneers effective under different circumstances? These custom restorations are carefully designed to directly target the flaws that make people self-conscious. Yours will be customized so that they look natural when in place over your teeth; when in position, they can hide discoloration, problems with wear and tear, and even damage to your enamel! Their durable design helps make sure that you can continue to feel good about the way you look long after your procedure takes place.
Planning Your Personalized Cosmetic Treatment
In the course of two appointments, we can perform the necessary planning and preparatory work and then place your custom veneers. The first visit is the one that sees your dentist closely measure and study teeth. It also provides an opportunity to provide conservative preparatory work to make space for restorations. When your veneers are ready, you will see your dentist again. At this next appointment, they will be permanently bonded to your enamel after confirming they possess the right shape, size, and look to produce desired cosmetic changes.
What Else Can You Do To Improve Your Appearance?
We provide additional services that help you make the changes that you want to see to your smile. With teeth whitening services, we can directly address issues that you might have with the color of your enamel. This can prove effective even when store bought whitening agents have led to only limited improvements. We also provide restorative treatments that can preserve the look of healthy teeth, so we can address more serious problems without making unwelcome changes to your smile.
Talk To Your Londonderry, NH Dentist About Improving Your Smile With Veneers!
Through the placement of custom porcelain veneers, we can help patients deal with embarrassing smile flaws that make them unhappy with how they look. If you want to know more about the different cosmetic services we provide, or about any other treatments offered at our practice, please contact our Londonderry, NH dental office at 603-965-3407.