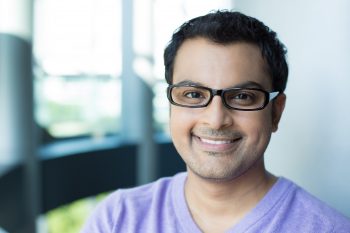 What does treatment to change your smile involve? There are several procedures that can help you make positive changes to the way you look. At our Londonderry, NH dentist's office, we can recommend different services based on your concerns about your smile. With porcelain veneers, we can help you address many different issues that impact your appearance, including problems with discoloration, damage, and even poor smile alignment. Because this addresses many different flaws at one time, it can put more ambitious smile improvement goals in reach. These restorations are capable of making lasting changes while only requiring conservative changes to your enamel.
What Smile Changes Are You Ready To Make?
Are you hoping to change your smile by dealing with discoloration? Do you have issues with damage or enamel wear and tear? Sometimes, patients who come in to discuss cosmetic dental work actually have multiple concerns, which can make the idea of treatment feel more intimidating. Porcelain veneers can actually deal with many different concerns about the way you look. While they only require limited coverage, they can deliver all of your desired improvements.
Planning Your Cosmetic Procedure
A procedure to place porcelain veneers can be completed in just two appointments. During your first appointment, your dentist will take important measurements that are used to create custom restorations. This visit is also an opportunity to do preparatory work that makes sure your veneers will fit properly and look natural when in place. At your second visit, they will be put in place after we confirm that they will fit appropriately and look right. Veneers are permanently bonded to the fronts of teeth, leaving the surrounding enamel unchanged. Their slim design limits the need for preparatory work, but they are strong enough to hold up against years of friction from biting and chewing.
What Else Can You Do To Change Your Smile?
We offer other options for treatment when patients want to make smile changes. One option is to brighten teeth with a whitening procedure. This helps resolve problems with discoloration that can make your smile appear older and less healthy. Another option is to fix poor spacing through the use of Invisalign aligners. Invisalign makes services that fix poor spacing discreet, so you will not have to worry about the impacts of malocclusion.
Talk To Your Londonderry, NH Dentist About Porcelain Veneers
With porcelain veneers, we can take on problems with your smile that make you unhappy with the way you look. These problems include dental discoloration, damage to your enamel, misshapen teeth, and malocclusion. If you would like to find out more, or if you have questions about other services, please reach out to our Londonderry, NH dental office at 603-965-3407.