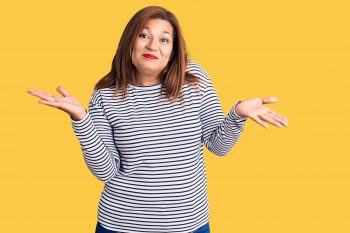 Is there anything you can do to fix gaps or overlaps between teeth if you do not want to wear metal braces? For patients who are self-conscious about visible, fixed appliances, there are alternative orthodontic treatments. For example, our Londonderry, NH dentist's office can recommend that you wear Invisalign aligners to correct problems with malocclusion. By choosing this option over traditional braces, you gain access to clear and removable aligners that can help you fix smile problems that have made you self-conscious. You can also enjoy the oral health benefits of this treatment, which can help improve your bite function.
Are You Ready To Do Something About Your Crooked Teeth?
Many people have some concerns about the way their teeth are spaced. Even individuals who underwent orthodontic work in childhood can grow self-conscious because of teeth that move later in life. If you are ready to do something about your own issues with malocclusion, our practice is ready to help. For many of our patients, we can approve Invisalign treatment, which will move teeth carefully without requiring fixed or hard-to-ignore appliances.
Invisalign Can Make Orthodontic Treatment Easier To Fit Into Your Life
Your Invisalign aligners are clear, easy to remove, and generally easy to wear in the course of your day. Because they are difficult to see, wearing them can have little to no impact on your confidence, even when you find yourself in an important social or professional situation. The ability to remove them on your own means that you will not have any issues with eating or cleaning your teeth. Overall, this approach can be a great one for those who want to improve their appearance by straightening out gaps, overlaps, or teeth that appear to have recessed. With that said, this treatment can offer more than just cosmetic benefits for your smile!
Malocclusion And Your Bite Function
Did you know that malocclusion can prevent you from evenly applying and releasing pressure when you bite and chew? That issue with poor alignment can make it difficult for you to avoid difficulties with TMJ disorder, which can lead to persistent pain and stiffness in your jaw, along with general facial discomfort, headaches, and more. Invisalign treatment can fix the alignment issues that prevent you from maintaining a comfortable bite.
Talk To Your Londonderry, NH Dentist About Invisalign
At our Londonderry, NH dentist's office, we are prepared to help our patients take on frustrating and embarrassing problems with poor smile alignment. Using Invisalign instead of traditional braces means putting problems with gaps and overlaps behind you in a more comfortable way. To find out more about this service, or to discuss any other matters related to your smile and/or oral health, please contact our Londonderry, NH dental office at 603-965-3407.