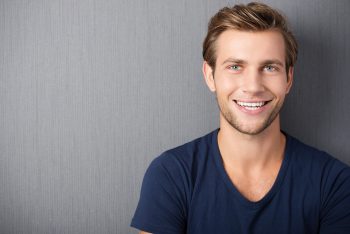 If you have already tried to whiten your teeth on your own, you can be aware of how difficult it may be to make significant changes to the color of your enamel. Stains that build up over time can become difficult to remove without your dentist's help. Our Londonderry, NH dentist's office can help you deal with this concern, even if you still want to perform your whitening treatment at home! We can provide customized kits that contain advanced bleaching gels as well as personalized oral trays. When you follow the directions provided, you can fight discoloration with daily applications in order to make exciting changes to the way you look!
Are You Becoming Self-Conscious About Your Smile Because Of Teeth Stains?
Teeth stains can cause a problem with your smile that steadily worsens in time, leading to anxieties about the way you look. Discoloration can affect your appearance by making your smile less attractive, and it can make you appear older and less healthy. Fortunately, you can do something about this problem, even if you have found it difficult to do so on your own. Our practice offers both in-office and take-home whitening treatment options, so we can help you see positive results with an approach that best fits your needs.
Reviewing Your Teeth Whitening Treatment Options
You can choose to come in for a single-visit whitening procedure, or you can take home a personalized kit and fight discoloration at home. Both of these options rely on safe but potent bleaching gels that remove particles that are difficult to address with store bought products. For a patient who has particularly tough stains, we can recommend that you follow an in-office appointment with daily applications with a take-home kit.
Looking Into More Options For Cosmetic Treatment
There are more cosmetic flaws that patients have to worry about than just discoloration from teeth stains. In fact, discoloration is not always the result of stains, as other changes that affect your tooth color can make your smile less bright. At our practice, we can offer different solutions for your cosmetic concerns. With porcelain veneers, we can take care of intrinsic discoloration, and we can also deal with problems with wear and tear, poor spacing, and even enamel damage!
Talk To My Dentist In Londonderry, NH About Whitening Your Teeth
My Dentist in Londonderry, NH is ready to help patients who want to do something about embarrassing discoloration. We can even help you take on problems with discoloration from the comfort of your own home! We offer both take-home and in-office approaches to teeth whitening treatment. If you would like to learn more about these options, or if you have other questions about cosmetic dentistry, you can contact our Londonderry, NH dental office at 603-965-3407.