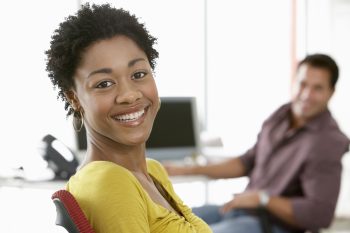 Have you already made the switch to a whitening toothpaste? Did you give a store bought whitening kit a try? Many people turn to teeth whitening products that they can find at their local grocery store or pharmacy to deal with their embarrassment over dental discoloration. These products can help take care of stains on the surface of your enamel, but they can be less effective against stains that have gathered over time. They can also be less useful if the color of your teeth are affected by internal issues rather than stains. At our Londonderry, NH dental office, we offer professional teeth whitening treatments that can produce more exciting results. For those who need help dealing with intrinsic discoloration, we can discuss other cosmetic dental treatment options.
Are You A Good Candidate For A Teeth Whitening Treatment?
Many people lose confidence in their smile because they pick up teeth stains over time. Teeth stains can gather if you smoke, as well as from your diet choices. Your drink preferences can certainly affect the way you look, as beverages like coffee and tea get their color from particles that can be left on your enamel. After confirming that your smile is affected by teeth stains, your dentist can suggest a professional whitening treatment. We provide both in-office whitening services and kits that we give to patients to use at home. When someone has especially tough stains to remove, we may recommend following an in-office procedure with a take-home whitening kit.
Dealing With Internal Tooth Discoloration
Internal tooth discoloration, or intrinsic discoloration, refers to changes in tooth color that are not caused by external staining. You may have this problem after taking certain medications, or from a dental injury. Enamel erosion can also lead to this problem, as more of your dentin can be exposed. For this type of discoloration, we can recommend porcelain veneers. With veneers, we can also cover up problems with the shape, size, and positioning of teeth.
How Can I Preserve The Results Of A Cosmetic Treatment?
After any cosmetic procedure, you can be excited by how your smile is changed and eager to maintain your improved appearance. To protect your teeth after a whitening treatment, be consistent with daily oral care, and cut back on those foods and beverages that contributed to your discoloration. Veneers are made from a durable porcelain substance that can resist damage and stains. However, you should still be cautious about drinks that can cause discoloration, as they can gradually change the color of these restorations. Patients who receive veneers should keep practicing good oral hygiene habits at home to preserve them.
Your Londonderry, NH Dentist Can Help You Show Off A Whiter Smile!
My Dentist is ready to meet with people in and around Londonderry who want to do something about dull, discolored teeth! To find out how we can help you, please contact our Londonderry, NH dental office at 603-965-3407.