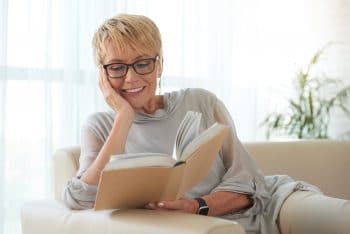 If you are frustrated by the effect tooth loss has had on your appearance and dental health, it is safe to assume you are not alone. The loss of just one tooth can upset your appearance, and it can make biting and chewing more difficult. Over time, a person who does not replace a missing tooth can suffer more losses, they can be susceptible to TMJ disorder, and they can experience problems with jawbone deterioration. Fortunately, these issues can be avoided when a dental implant-held prosthetic is put in place. Our Londonderry, NH dentist's office can plan your treatment before both placing and restoring your implant. One thing we do to make sure a patient's smile is successfully restored is use 3D digital imaging technology to carefully plan a procedure.
Dental Implant Placement Calls For Careful Planning
If a dental implant is going to provide the right amount of support for your bite and stability for your prosthetic, it needs to be properly placed. This means locating the ideal position for the post and also determining its angle. Our office possesses 3D-CBCT scanning technology that we can use to determine how your implant should be inserted. The detailed images let us carefully work out how to proceed with your treatment, and it will also allow us to identify any potential problems that will need to be resolved before your treatment is underway.
Preparing A Patient For Their Implant Placement
Before you can be approved for treatment with a dental implant, or dental implants, we will need to make sure that your jaw is strong and dense enough to hold these artificial roots. We also need to make sure there are no oral health issues that have to be resolved. That can mean taking care of tooth decay, or it can call for work to address gum disease. Once you are approved, we can work out the details of your implant placement and restoration!
Every Aspect Of Your Prosthetic Treatment Can Take Place In Our Office
For patients at other practices, treatment with dental implants can make trips to multiple offices necessary. Our practice is often able to schedule your placement and restoration at our location, simplifying the process for you. What this means is that you can come to us to have the implant inserted, then – after you heal – you can return to have a dental crown, dental bridge, or other restoration secured!
Talk To Your Londonderry, NH Dentist About Implant Placement!
My Dentist is prepared to help patients who are in need of treatment to have missing teeth replaced. Thanks to the technology in our office, we can carefully work out plans for placing an implant-held restoration, then move forward with treatment. To find out more, contact our Londonderry, NH dental office at 603-965-3407.