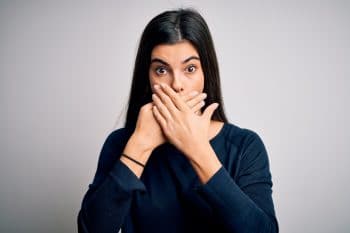 If you feel confident in the health of your smile, it can be easy to patiently wait until your next scheduled checkup to see your dentist. However, if you have a tooth that is in considerable pain, or if you experience physical harm, seeing someone as soon as possible can become a priority. At our Londonderry, NH dentist's office, we are prepared to help patients when they need emergency dental services. We can take care of an injured, lost, or aching tooth on short notice. Having access to urgent care can help you avoid complications, and it can make saving a vulnerable tooth easier. If there is not a way to save a tooth during a dental emergency, we can restore your smile by planning prosthetic dental work.
Arranging Treatment During A Dental Emergency
Reach out to let our practice know of your emergency as soon as you can. When you explain the situation, we can advise you on how to protect the tooth and minimize discomfort as we make arrangements to treat you. Emergency care can help when you injure a tooth, whether you are trying to deal with a chip or crack in your enamel or addressing potential tooth loss. We are also here to support you if you are in pain because something is wedged between your teeth and cannot be removed, or if you are struggling with pain without an obvious cause.
Can Emergency Work Provide Cosmetic Improvements?
Dental injuries can affect your smile as well as your oral health, which can add to the anxiety people feel after being hurt. If you have visible dental damage, we can use a lifelike dental crown to treat the problem without changing the way you look. If the injury proves to be superficial, meaning your bite function is not impacted, we may even be able to take a more conservative approach by providing cosmetic dental work.
Dealing With A Dislodged Or Badly Broken Tooth
If your tooth is severely hurt, or if it has been knocked out, saving it may be possible. Saving a vulnerable tooth is easier when you are able to seek treatment without delay, and when you take care of the tooth until you arrive. If the tooth is knocked out, be sure to only touch the crown, and leave the roots alone. To keep it from becoming dried out, you can carry it in a container of milk. If saving the tooth is not possible, work with dental implants can lead to the permanent restoration of a crown that matches the appearance of your lost tooth.
Your Londonderry, NH Dentist's Office Is Ready To Help During A Dental Emergency
Our Londonderry, NH dentist's office is prepared to help patients who experience dental emergencies. To find out how we can assist you in a situation where urgent treatment is called for, please call My Dentist at 603-965-3407.