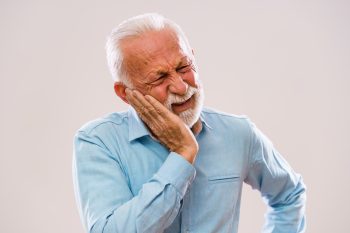 If you have a painful toothache, if your tooth is injured, or if you experience a problem with your oral health that starts to interfere with your daily life, it can be hard to put off care. Your Londonderry, NH dentist's office offers important restorative dental services, including services during a dental emergency. With the right treatment, we can fix issues that have affected your smile and well-being. In addition to restoring unhealthy teeth, we are ready to step in and provide work to restore a person's incomplete smile. A stable restoration, like a dental implant-held prosthetic tooth, can deliver long-term functional and cosmetic support.
The Trouble With Ignoring Problems Like Tooth Loss And Dental Injuries
If you ignore dental pain, tooth loss, or physical damage, you may be more vulnerable than you realize to issues that can worsen your oral health. For example, if a problem with an injured or lost tooth makes it hard for you to bite and chew, you may be putting excess pressure on your jaw joints and muscles. This can lead to troubles with bruxism and TMJ disorder. You may also wear down remaining teeth because you rely on them too much when practicing regular dental functions.
We Can Make Sure Your Oral Health Concerns Are Addressed
Through the appropriate restorative dental work, your dentist can protect a tooth against physical harm or infection. While relatively small cavities can be caught and treated with dental fillings, injuries and more severe cavities can require treatment with a dental crown. A dental crown is placed over your tooth, where it will provide lasting coverage for it. We can offer lifelike dental crowns for patients who need to do something about teeth that are more prominent when they smile.
Discussing Plans To Restore An Incomplete Smile
In the event that you need to do something about tooth loss, we can discuss the appropriate prosthodontic treatment. Through the use of dental implants and dental bridges, we can give patients permanent restorations to return their full smile. Both provide functional support as well as cosmetic improvement. Because of this, you can feel comfort biting and chewing that may have been difficult for you to enjoy previously.
Your Londonderry, NH Dentist Is Prepared To Address Your Dental Issues
At our Londonderry, NH dentist's office, patients who are worried about their dental health because of an unresolved issue can make arrangements for restorative dental work. By protecting or replacing a tooth, we can give you back your complete smile and also help you bite, chew, and speak with more comfort. To find out more, or to learn more about the services available at our practice, please contact My Dentist in Londonderry, NH at 603-965-3407.