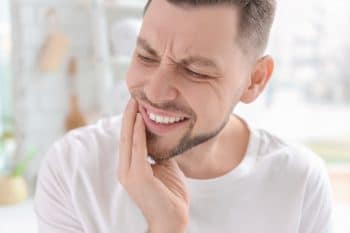 You may not be ready to deal with a dental emergency, but our Londonderry, NH dental practice is ready to help! Dental injuries, and experiences with significant dental pain, can hijack your plans and demand professional care. We understand that some problems provide little to no warning, and call for a prompt response. When visiting us for emergency work, you can look forward to modern services that ensure your smile is in good health, and that any teeth that experience trouble are properly restored. Because we can produce lifelike dental crowns and offer cosmetic dental work, we can make sure your smile is preserved through treatment.
When Should I Think Of A Dental Problem As An Emergency?
A dental injury that leaves you with a chipped, cracked, loosened, or completely dislodged tooth can be a clear sign that you should seek emergency treatment. If you feel that dental pain is severe enough to call for a prompt response, even if you have no physical trauma, you can also consider this situation an emergency. Our goal is to make sure that when you feel that you might benefit from urgent care, you can contact us to work out treatment.
We Can Provide Expert Care To Address Internal Tooth Problems
Dental emergencies often leave a person with internal tooth problems that need to be addressed. We have experience providing root canals to patients who have suffered dental injuries, including damage that leaves you with a tooth that is exposed to infection due to a crack. Internal tooth problems are not something that you want to ignore. If your tooth is in pain – even if it does not appear damaged – you should have your dentist check and see if you need to have a root canal performed.
A Lifelike Restoration Can Be Used To Address Your Injured Tooth
When an injured tooth is restored at our practice, we can provide a lifelike dental crown that provides functional support. We take care to closely measure your tooth, so that we can make sure that the crown you receive is the ideal size to remain comfortable, secure, and supportive.
It should be noted that in a case where an injured tooth cannot be saved, a restoration can still be beneficial. In fact, with the support of a dental implant, a prosthetic tooth can help you bite and chew, while also giving you confidence that your smile still looks completely natural.
Count On Dedicated Emergency Care At My Dentist In Londonderry, NH
At My Dentist in Londonderry, NH, our patients can look forward to receiving quality emergency dental care if they ever need it. Hopefully, you will never have to find out for yourself, but you can still rely on us for quality preventive care! For more information, or to make an appointment at our Londonderry practice, please call 603-965-3407.