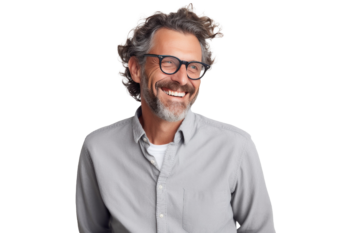 If you have recently lost a tooth or been given a diagnosis that requires an extraction, take the time to talk with your dentist about your prosthodontic possibilities. This special field of dentistry focuses on the replacement of your ailing natural teeth with prosthetics, and there is an exciting option that gives you a strong connection between your restoration and the bone of your jaw. Set aside some time to meet with your dentist and discuss the advantages of a dental implant restoration.
With our team of implant experts at My Dentist in Londonderry, NH, you can bring your smile back to life with a biocompatible solution. This means that your body works alongside your prosthetic implant post to protect your new replacement, through an amazing mechanism known as osseointegration. By using titanium, your immune system actually grows around your implant post, giving you a sturdy foundation for your repair. After your short period of recovery, your provider will attach a beautiful new custom prosthetic to the location, giving you a tooth replacement that you can trust. Learn more about dental implants by calling us today!
Your Tooth Loss Is Not The End Of The Story
When you lose one or more of your natural teeth, it is time to talk to your dentist about your replacement options. While there are a few different methods of prosthodontic repair, some may not be suitable for your form of tooth loss, so you want to start with an honest discussion with a healthcare professional. During your consultation, be sure to ask all of your questions about the process in order to find an approach that works for you.
A biocompatible dental implant restoration is one of your prosthodontic possibilities, and this is quickly becoming one of the most sought-after dental procedures. With a dental implant, you can have a strong connection between your prosthetic and your jaw, secured by science!
How Implant Restoration Can Improve Your Smile
The dental implant placement process centers around the use of a titanium rod, which interacts with your body in a special way. Your dentist will place this implant post within the bone of your jaw, and through a biochemical process known as osseointegration, your bone tissue grows snugly to it.
After your short period of healing, your provider can attach a beautiful new custom prosthetic to the post. This new tooth replacement solution can give you back that missing part of your smile, so ask your dentist about whether a dental implant is right for you.
Learn More About Dental Implants With My Dentist
If it is time to discuss prosthodontic repair, set aside some time to speak with your dentist about your options. To learn more about dental implants, give us a call at My Dentist in Londonderry, NH at (603)965-3407!