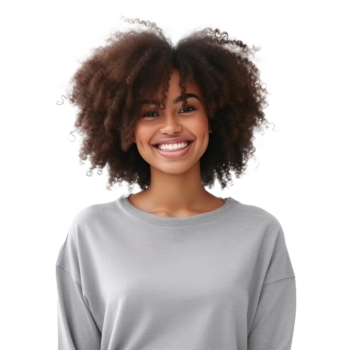 If you struggle with the alignment of your teeth, then you understand how intrusive it can be for your daily life. As social creatures, we depend on our smiles for every first impression that we make, and crooked or improperly spaced teeth can become a hindrance during each new job interview or first date. When you find that you are hiding your smile in when you laugh, or shy away during those big family moments, learn about a more private alignment solution.
When you want to see a smile improvement, talk to our team of helpful dental professionals in Londonderry, NH. Our office proudly offers clear aligner treatment from Invisalign®, giving you a nearly invisible way to improve your alignment. Simply wear your custom aligner trays throughout the day and start your path toward a more attractive and functional smile. Talk to our team today about the benefits of clear aligner therapy from Invisalign®, and schedule your appointment for a consultation!
Your Alignment Affects Both Your Appearance And Your Oral Health
A healthy smile relies upon balance in order to share the strain of chewing and speaking. If your teeth are out of healthy alignment, it can impact both the look of your smile, as well as your ability to maintain your dentistry. You are probably all too aware of the cosmetic aspects of your misalignment, but did you know that you could be limiting your ability to brush and floss well?
When you have crowding or overlapping, there may be areas where your brush just simply cannot fit. In these places, plaque and tartar can being to form, even when you spend the appropriate amount of time and effort in your brushing. This can lead to tooth decay and gum disease, so talk to your dentist about improving your oral health through orthodontics.
Invisalign® Helps You With A Private Alignment Solution
Sometimes, people hold off on seeking treatment for their misalignment because of the intrusion of traditional braces. If you have been waiting for a better solution to come your way, talk to your dentist about the advantages of clear aligner therapy from Invisalign®. This method uses a slim BPA-free set of progressive aligner trays to shift the location of your teeth. With these nearly invisible aligner trays, you can continue to live your life while improving your appearance and the function of your smile!
Learn More About Invisalign® With My Dentist In Londonderry, NH
Do you want to see a better smile in the mirror? Talk to our team about the advantages of clear aligner therapy from Invisalign®. For more information or to schedule an appointment for a consultation, give us a call at My Dentist in Londonderry, NH at (603)965-3407!