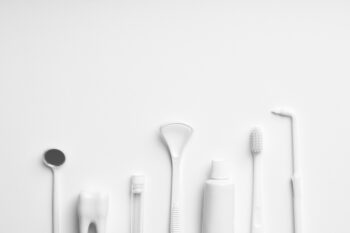 At My Dentist in Londonderry, NH, we aim to give you the best quality of care possible. One of the ways that we do this is through a significant investment into newer forms of technology. From the early diagnosis of conditions to advancement in treatment, we are dedicated to bringing you the best the market has to offer.
The start of care begins with quality imaging. We have access to digital x-rays in order to limit your exposure to radiation. As well, this method allows for the capture of many more images so that your dental professional has more information. With more knowledge, better outcomes are available. Cone beam technology is beneficial for more extensive restoration and is helpful in the placement of dental implants. Further advanced digital imaging technology is available through iTero® oral scanning for your alignment treatment or restorative procedure. We are dedicated to the success of your smile!
How Digital Imaging Helps Results
One of the most significant advantages of using digital imagery is that your dental professional can take a multitude of looks. This gives your qualified dental provider the tools they need to be able to give you an early and accurate diagnosis. Do not settle for lower quality imagery in your dentistry. It can affect the ultimate outcome of your oral health. For instance, we utilize digital x-rays, which emit less radiation and give instant views into your smile.
Planning For Implant Placement
Another way that we place an emphasis on technological imaging is cone-beam computed tomography, also known as CBCT. This process creates three-dimensional images that help your dental health professional in a variety of ways. One of the most notable of these applications is in the placement of a new dental implant. This process is pivotal in the success of your prosthodontic solution. It can be used in other ways as well, when your dentist requires a highly detailed look into the structures of your mouth.
iTero® Oral Scanning Helps Measure And Scale
For the creation of custom alignment treatment, iTero® oral scanning is a vastly beneficial tool. This process requires the utmost precision and the iTero® intraoral scanner gives your dentist the ability to measure your mouth in a very accurate way. Here again, the devotion to technological advancements allows for a more refined dentistry. Discover the advantages of dental technology in quality imaging at our practice.
Staying A Step Ahead In Londonderry, NH
It is important to embrace new technology in the dental world. Call My Dentist in Londonderry, NH at 603-965-3407 to learn more about how our dedication to quality digital imagery helps to reach better outcomes. We look forward to speaking with you!