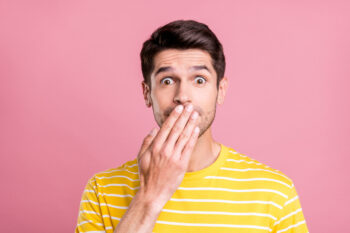 A person with dental flaws can feel so embarrassed by them that they prefer to keep their smile hidden rather than reveal them. Living with this kind of insecurity can affect your ability to be social, it can undermine your overall confidence, and it can generally hurt your quality of life. Rather than continue to feel self-conscious, talk to your Londonderry, NH dentist about your treatment options! Whether you need to take on purely cosmetic issues or want to address more significant oral health issues, such as tooth loss, we can help you understand what the right service or services can do for you!
How Do You Feel About The Way You Look When You Smile?
Whether the problem is due to something significant, like tooth loss, or something subtler, such as a spot of discoloration or damage on a tooth, any deviation in your smile can be unwelcome. Our teeth can certainly stand out, which is why flaws can seem to jump out and attract undesired attention. Because our practice provides both dedicated cosmetic services and more involved treatments for unhealthy or missing teeth, we are prepared to assist those patients who find themselves in need of our support!
Taking On Cosmetic Flaws
For problems that hurt the way you look but do not require restorative treatment, we can recommend positive changes with the placement of porcelain veneers. These thin, durable shells are able to cover the front surfaces of teeth that are misshapen, damaged, or out of position in order to make meaningful and lasting improvements! Their placement can take place over just two appointments. Once they are fixed in place, they will remain stable and durable enough to offer improvements that last many years.
Addressing More Advanced Dental Troubles
For more significant problems with the health of your smile, we can discuss different restorative services. That can include the restoration of your incomplete smile with a prosthetic appliance held in position with a dental implant. It can also involve the protection of teeth with durable, lifelike dental crowns that are capped over teeth affected by cavities or damage, as well as those that are naturally misshapen.
Talk To Your Londonderry, NH Dentist About Improving Your Smile!
Through the beneficial smile changes a procedure can make, we can give a patient renewed confidence in the way they look. We can help you with potentially serious problems as well as those that are a cosmetic concern. Of course, we can also offer ongoing support to help you stay safe against future threats. If you are due for a checkup or wish to discuss any procedure with us, please reach out to  My Dentist at our Londonderry, NH dental office at 603-965-3407.