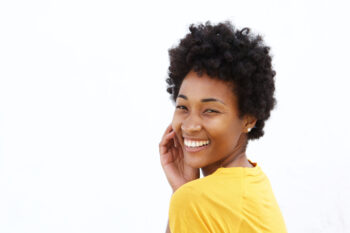 What kinds of changes would you like to make to your smile? Through cosmetic dental work, there are many issues that we can help you take on in order to see desirable improvements to your appearance. Our Londonderry, NH dentist's office is happy to help you learn what might be involved in changing your appearance for the better. What you can find is that even a goal that includes several cosmetic improvements can be reached with surprisingly little time and effort. For example, we can use porcelain veneers to take on a range of concerns in the course of just two appointments!
What Should You Do To Address Your Smile Concerns?
Is your concern over your smile rooted in issues with discoloration, dental damage, or natural flaws with tooth shape, size, and color? Based on what issues you currently have, and what you want to see from your results, we can explore the benefits of different treatment options. Of course, we understand that results are only part of what affects your preferred procedure. We can also discuss how we can help you see results in the shortest time possible, or what we can do to make meaningful changes while minimizing work on your tooth structure.
Planning Treatment With Porcelain Veneers
Through the use of porcelain veneers, we can make striking changes to your smile in a short time. These restorations hide blemishes and improve upon smile color, cover damages, and even help with poor spacing. They are placed over the front surfaces of your teeth via a permanent bonding process. Because of their slim size, only minor preparatory work needs to take place to make space for them.
Using Clear Aligners To Take Care Of Crooked Teeth
If you want to make changes to your smile alignment, we can offer a discreet and convenient treatment option with clear aligners. These appliances let you fix spacing flaws without attracting unwanted attention, as they are difficult to notice. They can be easily put on and taken off, so they also provide minimal interference with your daily behaviors.
Addressing Tooth Loss
Sometimes, a goal for smile improvement is also a goal for oral health improvement. Few issues with your dental health impact your appearance like tooth loss. If this is something that currently affects you, we can offer help in the form of a dental implant-held restoration. The implant provides the kind of support that actually improves your bite function, and it helps stabilize neighboring teeth, so this treatment offers more than just cosmetic changes.
Talk To Your Londonderry, NH Dentist About Service For Your Smile Flaws
Through work to correct embarrassing smile flaws, we can help you change your appearance and confidence for the better! If you want to find out more, please contact our Londonderry, NH dental office at 603-965-3407.