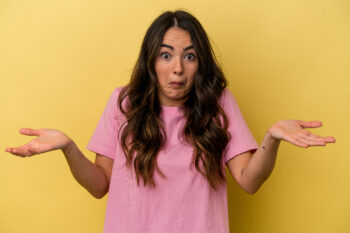 When there is a serious concern about the health of your tooth, or problems with its shape or size that impact how you bite and chew, it may take a dental crown to put trouble behind you. At our Londonderry, NH dentist's office, we can provide a restoration that is capable of fitting securely and providing the necessary bite support to preserve your dental function. Of course, if you need work done on one of your front teeth, you may have another concern—will your restoration affect the way you look? The good news is that the right crown can have more than just functional benefits, as it can also match your healthy enamel!
Dental Problems Should Not Be Taken Lightly
Any time you have a possible problem with your oral health, you should take it seriously. Ignoring an issue with dental damage, a possible cavity, or trouble with your bite function can lead to problems growing worse over time. A delay in treatment leaves you vulnerable to complications that can demand more involved care and make you more susceptible to losing a tooth! It can be easier to seek treatment when you feel confident about your results. Because we provide dental restorations that imitate healthy teeth, we can see to it that your procedure lets you stay confident in the way you look while tending to your dental well-being!
Receiving Your Personalized Dental Crown
Your personalized dental crown can have lasting value, as it will be designed to fit securely, maintain an attractive look, and even provide the bite support needed to preserve your comfortable jaw function. As important as it is to have a material that matches the look and texture of your enamel, successful treatment also calls for you to receive a restoration that is just the right shape and size. To ensure this, we take detailed measurements of teeth before they are treated to make sure the right crowns are supplied and placed.
Are You A Good Candidate For A More Conservative Cosmetic Procedure?
There are times when more conservative solutions are effective for problems with tooth shape and size. If you have a tooth that looks awkward because it is misshapen, or because of damage to its structure, we can use a porcelain veneer, which will only cover its front surface. That limited coverage area minimizes the preparatory work needed, which means you preserve more of your healthy enamel.
Talk To Your Londonderry, NH Dentist About Treatment With A Lifelike Dental Crown!
Through the placement of a dental crown that matches your tooth's shape, size, color, and texture, we can make sure that your oral health needs are met while we also preserve your smile! If you have questions about this or any of the other services that we provide, contact our Londonderry, NH dental office at 603-965-3407.