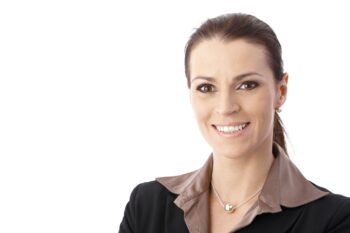 Through your commitment to smile care, you can avoid the kinds of problems that make it necessary for you to arrange restorative dental work. Unfortunately, issues with your smile can arise that make support from your Londonderry, NH dentist necessary, even when you commit to good oral hygiene. What you should know is that the care provided at our office can help you preserve your dental function as well as your appearance. When treatment calls for a dental crown, we can provide a restoration that will offer secure support for your tooth as well as your bite function.
The Importance Of Treating A Tooth In Poor Condition
Teeth are protected from harm thanks to the strength of their enamel. Unfortunately, the strength of this material does not keep a person completely safe from harm. That can sometimes mean you experience an issue with decay that requires cavity treatment, or it can mean scheduling care because of a tooth injury. Your dentist will provide an evaluation and determine just how much support you require based on the state of your tooth. If you need more protection than a filling can provide, we can use a dental crown to make sure that your smile remains unchanged while still fully protecting your tooth.
Trusting The Crown Put In Place To Restore Your Oral Health
The crown that we put in place can imitate your healthy enamel to provide cosmetic support, and it can still offer up the stability needed to let you comfortably bite and chew, so you will not have to change your dental function. A restoration is placed only after your tooth is measured and properly prepared, as we need to ensure that it remains secure and offers lasting protection.
We Can Also Help With The Prevention Of Oral Health Problems
What can you do to avoid future problems that require restorative dental work? One thing to keep in mind is that problems can be managed before crowns are needed. At a routine dental exam, you can undergo treatment with a dental filling before a cavity is serious enough to require a crown. Between these visits and your daily oral hygiene routine, you can also protect yourself against decay and make treatment unnecessary.
Talk To Your Londonderry, NH Dentist About Receiving A Crown To Keep Your Tooth Safe
Through the placement of a custom dental crown, we can provide cosmetic and oral health support. Knowing that support is available when you have a dental problem can make these issues less stressful, leading to more comfort during and after a procedure. If you would like to learn more about our restorative services, or if there is anything else My Dentist can do for you, contact our Londonderry, NH dental office at 603-965-3407.