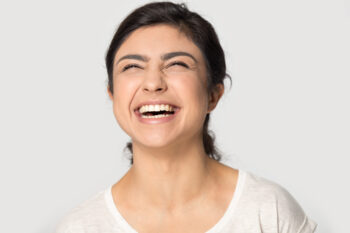 If you try to take care of dental discoloration on your own, it can be hard to see the results you set out to achieve. Simply put, you can have this difficulty because it is hard for you to access the kinds of materials that make meaningful improvements. What you can do to see the results you want is talk to your Londonderry, NH dentist about cosmetic dental work. With a professional teeth whitening treatment, it is possible to see bigger changes and enjoy the welcome confidence boost that comes with noticeable results!
Your Own Attempts To Brighten Your Smile Can Lead To Frustration
If you are making your own attempt at whitening your teeth, either with a whitening toothpaste or a store bought product, you can see disappointing overall results. These products can fail to help you see what you want from treatment because they are not potent enough to address stains that have settled over the years. To reach these stubborn particles, you can rely on our support. Through a professional whitening treatment, we can deal with discoloration more effectively and produce more pronounced changes!
Planning Your Professional Whitening Procedure
We can plan your professional whitening treatment around your personal preference for convenience or fast results. Both in-office services and personalized take-home whitening kits are available. Because of this, we can make it easier to commit to care. We should note that people who want to remove tougher stains can reach out to us about dealing with them through a combination of in-office and at-home care.
Learn How Veneers Can Brighten Your Smile
There are many people who need to address dental discoloration caused by teeth stains, but not everyone affected by this issue requires this kind of service. Instead, you may find that you could benefit from work that hides internal blemishes that hurt the way you look. With porcelain veneers, we can take on these issues. We will also be able to correct problems with the shape, size, and color of your teeth. These custom restorations can be placed in just two visits, which means you can find yourself surprisingly close to significant improvements!
Our Londonderry, NH Dentist's Office Can Help You Show Off A Whiter Smile!
By taking the step of talking to your dentist about professional teeth whitening treatment, you can learn about services that have exciting benefits and are easier to fit into your routine than you anticipate! We can talk with you about our whitening services, or we can discuss another cosmetic procedure that might be more appropriate for reaching your treatment goals. If you would like to find out more about how we can help you, please contact our Londonderry, NH dental office at 603-965-3407.