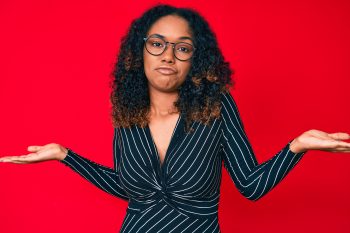 Is there something that you would like to change about your smile? For many people, cosmetic improvements are appealing, but it may be difficult to know how you can be helped by the right treatment. At our Londonderry, NH dentist's office, we can help you explore the benefits of different procedures that can make improvements to your smile. We can plan care around your current goals for smile improvement, which can lead to exciting and stunning results after just a single appointment! We should note that we do provide treatment with clear aligners, which can have cosmetic and oral health benefits.
Exploring Your Options For Cosmetic Treatment
Is the alignment of your smile what makes you self-conscious? Are you concerned about dental discoloration? How has wear and tear changed the way you look. You should know that the right procedure is capable of making many different concerns go away. When you discuss your goals for treatment, we can offer recommendations based on your goals and concerns. We can also look out for problems that might interfere with your plans. For example, if you are looking to show off brighter teeth, but have problems with intrinsic discoloration, we can recommend a more effective treatment than teeth whitening, which focuses on removing stains.
Tired Of Dental Discoloration? We Can Whiten Your Smile
Extrinsic and intrinsic discoloration are both potential issues, and they can require different responses. We can brighten your teeth with a teeth whitening treatment if you have enamel stains from foods and drinks. This extrinsic problem can be addressed with potent bleaching agents that are safe to use while being stronger than what is commercially available. Veneers (and sometimes dental crowns) can be an effective way to address problems within your tooth structure that affect the way you look.
Using Veneers To Make Exciting Cosmetic Changes
Porcelain veneers are durable, surprisingly slim restorations that are able to mimic healthy and attractive teeth. We can use these restorations to take on the issues that you have with the way you look. Those issues include problems with intrinsic discoloration, concerns about the shape and size of teeth, and even some issues with poor alignment. Problems like these can be resolved in as little as two visits. After treatment, you can be pleasantly surprised at how easy it is to maintain your results!
Talk To Your Londonderry, NH Dentist About Cosmetic Dental Work
Through cosmetic dental work, we have helped many people take on problems with the way they look. The right procedure can lead to stunning improvements, which can take less time and work than you anticipate. If you would like to find out more about how we can improve your appearance, please contact our Londonderry, NH dental office at 603-965-3407.