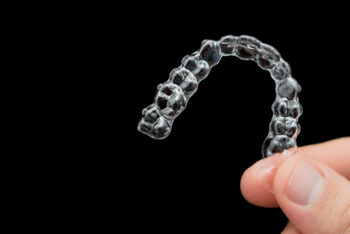 Have you left problems with poor smile alignment untreated? People who have concerns about teeth that are not properly spaced may hold off on seeking care because they worry about life with metal braces. As an alternative, you can look at the advantages of treating this problem with Invisalign. Your Londonderry, NH dentist can evaluate you to confirm that this approach is right for you if you want a discreet way to fix problems with gaps or smile overlaps. Once this work is done, you can show off a better smile, and you can deal with issues that have interfered with your oral health!
Are You Concerned About Problems With Your Smile Alignment?
Even minor problems with your appearance that are caused by malocclusion can make you self-conscious. Any gaps or overlaps that people can see can make you unhappy with the way you look. You can also have concerns about the way you look because your smile has an asymmetrical quality. If you feel unhappy with your smile because of malocclusion, Invisalign can help. Treatment with clear aligners can have additional benefits. They can also improve your bite alignment by straightening teeth, and they can make your oral hygiene easier to manage.
Using Invisalign To Fix Problems With Teeth Spacing
A series of custom clear aligners will help you gradually move your teeth so that spacing issues are no longer a concern for you. Each one will be designed to take you a step closer to your fully improved smile. You should wear your designated aligner throughout the day, though you can remove them when you need to eat or clean your teeth. All of the appliances you receive are made to be easily taken out at these times, and each will prove difficult for others to see.
What Else Can Your Dentist Do To Change Your Smile?
We have different treatment options for patients who have problems with the way they look when they smile. For some, we can actually use porcelain veneers to hide spacing problems in less time. With just two appointments, we can provide restorations that hide gaps and overlaps that attract unwanted attention. They can also take care of your appearance by hiding discoloration, dental damage, and more.
Talk To Your Londonderry, NH Dentist About Beginning Treatment With Invisalign
By beginning treatment with Invisalign aligners, you can take on frustrating problems with teeth spacing that have made you less than thrilled with your smile. Learning what these appliances can do for you can make the start of care more appealing. You can find that this is just one of several procedures we offer that can benefit your appearance and well-being. If you would like to learn more, please contact our Londonderry, NH dental office at 603-965-3407.