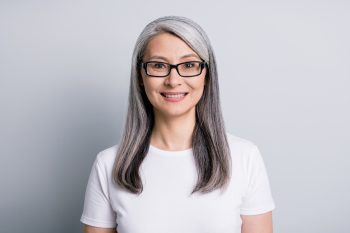 Losing teeth can impact you in many ways. It may be difficult for you to single out the worst consequence of having an incomplete smile, but many people feel anxious and unhappy with the way this oral health issue affects their appearance. When you look into restorative services, you can find that implant dentistry makes the permanent placement of lifelike prostheses possible. At our Londonderry, NH dentist's office, we can talk to you about restoring your smile, oral health, and bite function through implant dentistry. We can even move forward with care if you are looking to replace an entire row with dentures.
Tooth Loss Can Significantly Hurt Your Smile Confidence
In addition to negatively affecting your bite function and putting you at risk for more dental problems, tooth loss can cause significant concerns about the way you look. How people perceive you can change when you have a visible gap where a tooth should be. As time passes, the loss of more teeth or a loss of jawbone density can create further cosmetic concerns. Fortunately, restorations that enjoy this kind of support can address these problems and put concerns about your smile behind you!
How Implant Dentistry Benefits Those With Missing Teeth
Dental implants are not replacement teeth themselves, but titanium posts that effectively take the place of roots to hold prosthetic appliances in place. The placement only takes place after a careful study of your jaw to determine the exact location for placement, and after a review to confirm that you are ready to have one placed. If there are complications, we can help you address them and move forward with care. Once you receive your restoration, you can marvel at how much support it gives you when you bite and chew, and you can be grateful to see a formerly empty space in your smile filled with an attractive prosthetic tooth!
Dental Implants Can Support A Full Denture!
Implant dentistry does more than just help those affected by isolated tooth loss. We can also use these small posts to hold full dentures! If you are someone who is already using removable dentures, or if you are about to go through treatment to receive your first prosthetic, you can find that a permanent prosthetic stays more comfortable, that it provides better bite support, and that you can keep your jawbone stimulated to prevent deterioration.
Talk To Your Londonderry, NH Dentist About Implant Dentistry
Through work to restore your full smile, our practice can give you back confidence in the way you look as well as in your dental health. We can use a single implant to hold a crown, but we can also rely on multiple posts to hold a larger appliance, such as a denture. If you have questions, or if you are ready to discuss how prosthetic treatment can help you, call our Londonderry, NH dentist's office today at 603-965-3407.