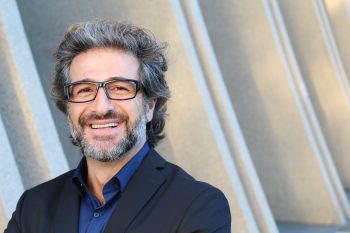 It can be a relief to receive your custom denture. This appliance provides a durable, attractive replacement for a row of teeth, which can restore your confidence as it restores your smile. With that said, you may feel less than thrilled over time with a denture that is not fixed in place. The lack of bite support can be frustrating, and your appliance can feel less comfortable as time passes. Our Londonderry, NH dentist's office can provide a custom denture held in place with dental implants. With a fixed restoration, you can have better bite support, feel more comfortable while eating and speaking, and stop worrying about a prosthetic that can slip or come loose at an inopportune time!
Can I Really Receive A Secure Denture?
A full denture can remain in place when it has support from dental implants. This arrangement keeps your prosthetic held securely to your jawbone, which makes it more comfortable whenever you eat and speak. Many people will receive approval for the placement of their implants. However, one thing to note is that over time, people with tooth loss will lose jawbone density due to a loss of nutrients delivered to the bone. If you wait too long to look into this, that issue of bone resorption could make additional work necessary to make sure your procedure is successful.
How Implants Help With Tooth Loss
Whether you have lost one tooth, or you need to replace an entire row, dental implants can help. These small titanium posts will essentially act the way that our roots do to hold prosthetic teeth in place. Your restoration will be secure without affecting neighboring teeth. In fact, this arrangement can actually provide support for teeth at either side. You will also enjoy stimulation in the tissues that will help you prevent jawbone deterioration from occurring.
Life After Your Complete Smile Restoration
What can you expect after you have your implant-held denture secured? The goal with any dental procedure is to help you regain your confidence in your appearance and oral health. With this prosthetic, you will no longer have to worry about instability or insecurity that might interfere with your daily life. Your dentist can provide guidance on smile care. By keeping to a consistent routine and coming in for regular exams, you can make sure that your treatment continues to benefit you!
Talk To Your Londonderry, NH Dentist About Implant-Held Dentures
When patients receive dentures held in place by dental implants, they can enjoy a more comfortable experience with their prosthetic and important functional benefits. In addition to providing better bite support, implant dentures can create jawbone stimulation that keeps the bone healthy. If you would like to find out more about how we can take care of you, please call My Dentist at our Londonderry, NH dentist's office today at 603-965-3407.