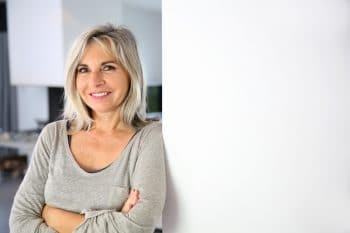 After losing teeth, people can struggle to smile with confidence, find biting and chewing difficult, and face the possibility that their oral health will continue to worsen without the right treatment. While you may be all too familiar with what tooth loss can do to you, it is important that you know what the right prosthetic dental work can do to help you. At our Londonderry, NH dentist's office, patients who have missing teeth can meet with us to discuss the placement and restoration of dental implants. While these posts work effectively for replacing individual lost teeth, they can also hold larger restorations, including full dentures!
How Is Tooth Loss Currently Affecting Your Life?
If you have lost teeth, you can struggle with more than just the cosmetic impact of your smile's condition. Missing teeth will make biting and chewing more difficult. Becoming too reliant on an awkward or uneven bite can lead to TMJ disorder, which can put you through aches and pains on a daily basis. You also need to worry about the impact of jawbone deterioration, a problem that will grow progressively worse in time because the roots of teeth are no longer present to stimulate the bone and ensure that enough nutrients are flowing to it.
Including Implant Placement And Restoration In Larger Smile Improvement Plans
A dental implant can act as an artificial root for a dental crown that is replacing a single missing tooth. If you have a number of missing teeth to replace, we can discuss the use of multiple implants to hold a larger restoration, or multiple restorations if necessary. The number of implants that you require can depend on what size restoration you are receiving. While many dental offices have to send patients to other practices to have implants restored, we are often able to perform this work on site.
Dental Implants Can Support Full Dentures!
With a series of carefully-placed dental implants, it is possible for us to hold a full denture in place, restoring your smile as well as your bite function. Implant-held dentures offer benefits that removable dentures can lack. For example, your implants will stimulate the bone and prevent tissue loss, which can ensure more comfort in the long term. You can also have more confidence in your bite function, which means that you can enjoy a greater range of foods that you may have already given up.
Talk To Your Londonderry, NH Dentist's Office About Treatment With Dental Implants!
Our Londonderry, NH dentist's office is ready to help patients who are affected by tooth loss! At My Dentist, we can discuss plans to place and restore implants to hold restorations that will offer functional and cosmetic improvements. To learn more about how we can take care of your incomplete smile, please call My Dentist in Londonderry, NH at 603-965-3407.