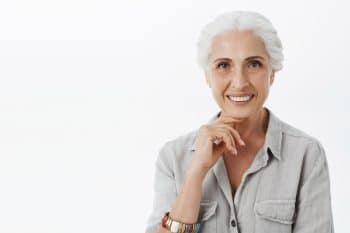 In order to restore their smile as well as their dental function, many people who have lost teeth will look into implant dentistry. Through dental implants, it is possible to permanently secure a restoration without affecting surrounding teeth. The implant also provides support by stimulating your jawbone, which encourages the flow of nutrients to support the tissues and stop deterioration from occurring. Many dental practices will send patients to specialists in order to have their implants placed. Our Londonderry, NH dentist's office is often able to both place and restore dental implants, which means all of the work of restoring your smile can happen in one location!
Why Should You Have A Dental Implant Placed To Hold A Restoration?
With a dental implant, it is possible to keep a prosthetic tooth in place permanently. While dental bridges also provide permanent prosthetic appliances, they rely on a pair of dental crowns that must be secured over the teeth around the pontic (replacement tooth). When an implant is used to hold a tooth in place, it effectively acts as a replacement for your lost tooth roots. The implant will anchor the restoration to your jawbone, and create stimulation to encourage the bone to remain healthy.
Arranging The Restoration Of Your Complete Smile
At our practice, we can start making plans to restore your smile by planning the placement of your dental implant. The planning process allows us to find the right spot for the implant, which should reside in the same place that held your roots. After the appropriate preparatory work is concluded, the procedure itself can be performed to give you your permanent implant. After it is secured, time will allow you to heal from the procedure – in that time, the bone actually fuses with the post to provide lasting stability. When you are ready, you can return and receive a custom restoration that your dentist will set on the implant.
Enjoy Life With Your Secured Dental Prosthetic
The goal of restorative dental work is to address active oral health concerns, and to improve your dental function. In the course of restoring your incomplete smile with a dental implant-held prosthetic, we can renew your confidence in your bite function as well as your appearance. Your implant will be stable enough to let you bite and chew without concerns about hurting the restoration, so you can maintain a bite function that feels natural. As a result, you can avoid creating stress on your joints and muscles that could lead to TMJ problems.
Talk To Your Londonderry, NH Dentist About Receiving A Dental Implant
Your Londonderry, NH dentist's office is prepared to help patients who want to restore their full smile! To learn more about how we can place and restore dental implants, call My Dentist in Londonderry at 603-965-3407.