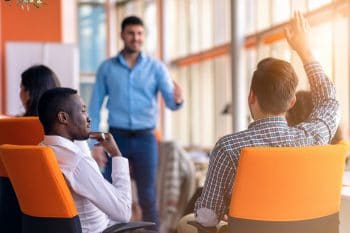 Dental implants have given people who have lost teeth the chance to restore their smiles with permanent dental prosthetic appliances. The implant itself is used to support a restoration, as it is inserted directly into a patient's jawbone. When a prosthetic is held in place this way, you can have an easier time biting, chewing, and speaking in a way that feels natural, and you can feel a renewed confidence in your smile. This approach also makes it possible to place a permanent appliance without modifying your neighboring teeth. Your Londonderry, NH dentist is able to work with patients who are ready to restore a single tooth with an implant-held restoration, and those who are looking to deal with more significant losses.
How Dental Implants Support Prosthetic Appliances
What role does a dental implant really play in restoring your smile? The implant is not the prosthetic itself, and is not visible after your smile has been restored. Its role mimics that of a tooth's natural roots. The implant is placed in your jawbone directly where roots where previously held, and it acts to hold a custom prosthetic in position.
The Process Of Placing And Restoring Dental Implants
While other dental offices typically send patients to a third party to have a dental implant placed, we are often able to perform this service at our practice. Before placement occurs, we will perform an evaluation to confirm that you are a good candidate for the procedure, or to find out about any preliminary work that may be required. Once you are ready, we can arrange to safely place the implant in your jawbone at a carefully determined location. This procedure is followed by an important healing period, as your jaw needs time to recover. During that recovery period, the bone actually fuses with the implant, providing lasting support.
While isolated tooth loss can be addressed with a single implant that holds a dental crown, you can require a larger restoration to deal with several missing teeth. With multiple implants in place, we can actually hold a larger prosthetic. In fact, it is actually possible to use dental implants to permanently hold a denture in position!
The Long-Term Benefits Of Dental Implants
You can be glad to have a permanent prosthetic that looks like a natural tooth, particularly one that is also strong and stable enough to let you bite and chew food comfortably. What you should know is that there is an added long-term benefit to choosing implant-held restorations over other approaches to prosthetic work. As you bite and chew with an implant-held restoration, you can stimulate the bone. That stimulation tells your body to deliver nutrients to your jaw, a process that is interrupted by tooth loss. Over time, this can protect you against problems with jawbone deterioration!
Our Londonderry, NH Dentist's Office Has Helped Many Patients Regain Their Full Smile
At our Londonderry, NH dentist's office, patients who are concerned about tooth loss can reach out to us to discuss a procedure that involves dental implant placement. To find out more about this process, and how it can benefit you, call My Dentist today at 603-965-3407.