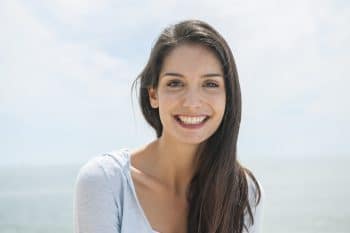 The first concern you should have when it comes to tooth decay is protecting your tooth from further harm, and protecting yourself against future issues. This is why restorative dental work requires the full removal of infected dental material, so the problem is stopped. Once the cavity is addressed, a restoration protects you against issues with infections, or a lack of support for your tooth when you bite and chew. With all that said, you may have one important question – what will your tooth look like after this work is completed? Because your Londonderry, NH dentist relies on modern restorations, like tooth-colored fillings, for treatment, you can look forward to support that keeps your tooth safe, while also preserving your smile.
Putting A Filling In Place To Restore Your Tooth After A Cavity
Dental fillings are used in many cavity treatments. Your dentist will use composite resin to occupy the area where your tooth suffered damage in the form of decay. The filling's presence can help you avoid structural problems from that damage, while also sealing off a potential gathering point for bacteria. Because this material can match your enamel so closely, it can be hard to spot the filling, so your smile will continue to look natural!
What You Should Know About Cavity Treatment, And Your Smile
The approach taken to address a cavity can change depending on the condition of your tooth. For instance, when decay results in an internal infection, your dentist will need to perform a root canal procedure. When the cavity is caught before this occurs, this procedure can be avoided. If you want to make your treatment less involved, and save more of your tooth from permanent decay, keep up with regular dental exams, as these create opportunities for your dentist to see, and address, a growing cavity before it becomes more serious.
Talk To My Dentist In Londonderry, NH About Receiving A Tooth-Colored Filling
A tooth-colored filling provided by My Dentist in Londonderry, NH can protect your tooth for many years, while also allowing you to maintain your appearance! To schedule a consultation with one of our experts, please call the My Dentist office in Londonderry, NH, today at (603) 965-3407.