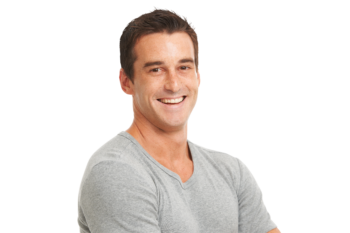 If your loved ones have recommended that you speak with an oral health expert about your loud and aggressive snoring, take their concern seriously and schedule an appointment for an examination with a dentist. You may not know this, but two of the five most common sleep disorders in this country are actually related to the structures of your mouth and throat, so speaking with your dentist can be the first positive step in taking care of your nightly rest.
At our office of helpful dental professionals in Londonderry, NH, you have access to state-of-the-art oral appliance therapy to help you combat your common sleep disorder. With this approach, you can gently reposition your jaw, which can be beneficial in relieving both the cause and the symptoms of chronic obstructive sleep apnea. An oral appliance can also be used in the treatment of bruxism, which is the persistent unconscious grinding of teeth. If you are struggling with your sleep, call your dentist and set up a time for an examination to see if an oral appliance is the right next step for your smile!
Learn About Your Options In Treatment For Chronic Obstructive Sleep Apnea
If you struggle with your sleep, stop ignoring your symptoms and instead, talk with your oral health provider about whether you have a common sleep disorder that is affecting your daily life. Chronic obstructive sleep apnea happens during your deepest form of sleep, when your throat tissue becomes a bit too relaxed, allowing it to soften. As this occurs, your own body can block your airway, preventing you from breathing fully overnight.
Sleep apnea can cause serious complications to your overall health, including a greatly increased risk of heart attack and stroke. Take your chronic obstructive sleep apnea seriously and speak with a professional who understands the importance of quality rest. An oral appliance might be the right solution for you!
An Oral Appliance Can Help You Treat Your Sleep Disorder Without Surgery Or Noisy Machines
When you need to find a solution for your obstructive sleep apnea or chronic teeth grinding, ask your dentist about whether an oral appliance-based form of therapy can help you to achieve a better night of sleep. This slim BPA-free guard keeps your jaw in the right position while you rest, which can be beneficial for both of these conditions. For sleep apnea, an oral appliance keeps your airway open by moving your jaw a little bit forward, and by providing a soft landing spot for your teeth, this treatment can also be effective for bruxism!
Talk To Your Dentist In Londonderry About Your Sleep Disorder
If you notice that you are tired before noon, it may be a sign that you need sleep disorder treatment. For more information on oral appliance-based therapy, give us a call at My Dentist in Londonderry, NH at (603)965-3407!