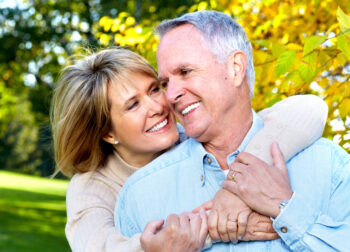 What does it take to make sure a prosthetic tooth will remain in place? The placement of a dental implant can provide meaningful support for your custom restoration. In addition to providing stability for the prosthetic itself, an implant can also help keep neighboring teeth secure and support your jawbone health! At our Londonderry, NH dentist's office, we are ready to help patients who want to do something about their incomplete smile. In addition to relying on implant dentistry to restore a smile affected by a single missing tooth, we can rely on the support of these posts to hold larger restorations, including dentures!
We Can Use Implants To Address Different Degrees Of Tooth Loss
While the loss of one tooth is a serious concern, there are different degrees of tooth loss that can affect people in different ways. Missing more teeth can mean experiencing more difficulty with biting and chewing. It also leaves you with less stimulation from teeth roots, something that leaves your jawbone vulnerable to deterioration. We have experience helping patients regain complete smiles. The approach we take can use dental implants to create remarkable stability for replacement teeth. While a single post can be effective for supporting a single missing tooth, we can also rely on a series of them to hold larger appliances.
How Implant Dentistry Offers Lasting Support For Your Restoration
Implant dentistry makes the permanent support of replacement teeth possible by imitating the support our natural teeth have from their roots. The implant itself is directly placed in your jawbone; the placement process can ensure that they are set in spaces where teeth roots were once housed. After you recover from the placement procedure, you can have your restoration secured. The prosthetic appliances we provide can offer cosmetic and functional benefits, which can help you feel closer to the way you did when you maintained a complete smile.
Making The Transition To Implant-Held Dentures
A transition to implant-held dentures can be beneficial for several reasons. Over time, you can find that your denture offers less support and feels as though it has become insecure. This problem can be due to the gradual loss of jawbone density over time, a problem linked to the loss of stimulation of the bone. Implant dentures address this issue, and they offer more functional stability so that you can more reliably depend on your appliance when you bite and chew food.
Talk To Your Londonderry, NH Dentist About Implant Dentistry!
Through implant dentistry, we can take on problems with your appearance and dental health after tooth loss. We can support you whether you need to do something about a single missing tooth or the loss of an entire row of teeth! For more information, reach out to our Londonderry, NH dental office at 603-965-3407.