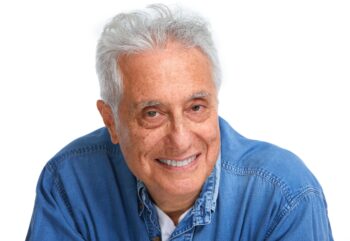 Losing teeth can mean losing confidence in your smile and losing the ability to enjoy certain foods. Over time, the problem can also lead to negative changes in your well-being by causing jawbone deterioration and other problems to occur. What can you do about this problem when you need to address the loss of many teeth, or even if you require help to replace an entire row? At our Londonderry, NH dentist's office, we can recommend that you receive a denture held in place with dental implants. Through this approach, we can permanently secure a restoration that restores your smile and offers important support for your bite function. It can even help protect your jawbone by stimulating the surrounding tissues to keep them safe from deterioration.
What Can You Really Do To Recover From Tooth Loss?
It may seem as though you have no chance of fully regaining your confidence and dental function after losing a significant number of teeth. When you maintain this kind of attitude, you can overlook the benefits of different services that can help you regain your smile as well as your ability to comfortably bite, chew, and speak. Whether you need your first denture or are interested in replacing one that is removable, we can help you see real changes through implant dentistry. A restoration secured by implants can make you more comfortable during the day, and it can even give you back the ability to bite and chew foods that you gave up.
Using Implant-Held Dentures To Improve Your Appearance And Oral Health
A series of dental implants can be strategically placed to provide enough support for a full denture. We can evaluate you closely to see both where your implants should go and to confirm that you are ready to receive them. After they are in place and you have recovered from the procedure, you can return to our office to have your custom denture secured!
Maintaining Your Oral Health After Prosthetic Treatment
When you regain your full smile thanks to an implant-held denture, you can feel better about how you look, find dining easier, and enjoy better oral health. We are here to help you in your continued effort to preserve your restored smile; during every routine dental exam, we can offer support so that you can preserve your restoration and overall well-being!
Talk To Your Londonderry, NH Dentist About Implant Dentures!
Through the placement of implant dentures, we can help patients who are concerned about the impact that tooth loss has had on their quality of life. If you are interested in learning more about what the right prosthetic procedure can do for you, please reach out to our Londonderry, NH dental office at 603-965-3407.