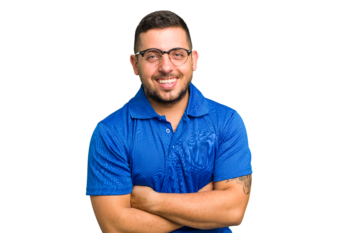 If you struggle with your alignment, you understand how far-reaching your condition can be. Every time you meet a new person, you might hide your condition with a different way of smiling or speaking. This can follow you through your life, in both your social and professional worlds. Speak with your trained dental health provider at My Dentist in Londonderry, NH about your condition, so that you can feel comfortable being yourself in meetings and job interviews.
In addition to the cosmetic advantages of alignment treatment, you could improve your ability to maintain your natural material. Treatment from Invisalign® can help you with a more discreet option than traditional orthodontic means. These are nearly invisible trays that you wear for most of the day. Even while you sleep, your solution will continue to gently shift your teeth into location. As you change these trays out, you will progressively move closer to your goal. Discover how this form of treatment gives you the opportunity to continue your daily life with less intrusion, all while improving the quality of your dentistry!
Your Misalignment Can Hold Your Oral Health Back
Smile issues can cause you to feel self-doubt every time you open your mouth. You may unconsciously alter the way you smile or speak in order to conceal your condition, which might cause you to be less confident than you otherwise might be. Even beyond your appearance, there are issues that arise surrounding the improper placement of your teeth.
When your teeth crowd or overlap, you might be unable to thoroughly brush and floss in the area. Plaque and tartar accumulation contribute to tooth decay in this area, allowing cavities to develop. Even with a dedication to dental wellness, you might not have the ability to prevent bacterial buildup.
Discover A Different Way To Go With Invisalign® Treatment
For the improvement of your smile, discuss your options with a trained dental health provider. Invisalign® clear aligners work with the use of clear trays, which you wear throughout the day. As you reach nearer to your goal, you will change these out with a new one. This approach utilizes the same principles as traditional orthodontic processes, but with a mechanism that maximizes the amount of surface area. Since this spreads the strain through the mouth, this can be a more comfortable way of correction. You will even wear your aligner trays at night! During your sleep, you will continue to improve your health and appearance.
A Private Way To Go With Invisalign® In Londonderry, NH
Call us at My Dentist in Londonderry, NH at 603-965-3407 for more information or to schedule your appointment. The treatment of your misalignment and malocclusion is available with a more discreet way to go. Speak to your provider about all of the advantages!