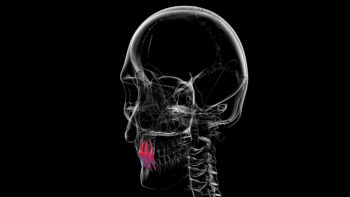 One of the most effective ways to combat dental issues is with knowledge. This might sound reductive, but having the best information possible can mean an expansion in the ways to approach your concern. But oral health symptoms may have any possible number of causes. And simply put, visual examinations can only expose things when they are external or show some form of change that we can physically see.
But there is a vibrant life living underneath your gumline! Proper imagery can help get the best information possible about what's going on beneath the surface. Digital x-rays are a fantastic way to gather intel about the activity within the bone of the jaw, and within the structure of the teeth. These are more precise than traditional x-rays, and give off less radiation! In addition, we utilize 3D-CBCT dental imaging to examine not only the hard structures of the mouth, but nerves and soft tissue within the head and neck. Today, your Londonderry, NH dentist shows you some of the ways we've invested in the brightest new dental technology to keep your smile safe and gorgeous!
Digital X-Rays Make A Difference
X-ray imagery is one of the most amazing advancements within the field of dentistry. This form of radiography uses waves of electromagnetic radiation to see your bones and other dense objects within the body. Prior to this, dentists were limited by what they could see and diagnose.
Instead, the structural integrity of the teeth and the development of new ones can show up in these images. And while traditional imagery doesn't usually pose problems for people's health, digital means can allow for lower radiation emissions. So for pregnant patients, this can be a welcome way to keep your unborn child as safe as possible!
How Do These Help?
Such imagery can be incredibly helpful in certain situations. For instance, these are invaluable in tracking and diagnosing concerns related to the development of wisdom teeth. By finding the location, direction, and progress of third molar development, your dentist can help you avoid the serious ramifications that can come with this growth.
We work to expand our imagery process beyond x-rays, as well. For instance, 3-dimensional CBCT scanning can give very impressive and highly accurate results. This process creates a detailed look at the smile beyond bone and tooth structure. By looking at the soft tissue, as well, your dentist may be able to spot problems long before they take hold.
Take Advantage Of Technology
We are proud to offer you some of the most advanced forms of dental imagery. These new processes can mean all the difference in the quality of your smile. To make an appointment, please reach out to our Londonderry, NH dental office at 603-965-3407!