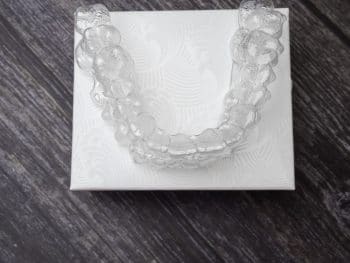 When you are facing an important job, you can expect your planning efforts to play a big part in your ultimate success. Your Londonderry, NH dentist's office takes planning seriously when we prepare to provide oral health care to our patients. For a patient who is about to undergo Invisalign treatment, our practice uses advanced technology to create 3D images of their smile to gather information for creating your custom aligners. While it can be more comfortable to take digital images, rather than rely on a physical mold to design these appliances, this approach also offers highly accurate information, which can ensure that your custom aligners are a truly effective fit!
We Use Technology In Our Office To Create 3D Images Of Your Teeth
Our iTero intraoral scanner is used when we start planning a person's orthodontic treatment with Invisalign aligners. This technology can create detailed impressions of your teeth, your jawbone, and your oral structures, which will be used to create aligners that are the exact right fit for you. The details gathered through this technology can be more accurate than what might be gained from physical measurements, and the experience can be easier for you!
Starting Your Invisalign Treatment
Invisalign treatment is remarkably easy to fit into your life. You will not have to worry about a change in your appearance, as these aligners are difficult for others to notice. You can also enjoy how easy it is to take out these aligners at times when you want to eat, or before you clean your teeth. Because these appliances are created with such accurate information, they can be designed to be as comfortable and secure as possible while in place.
Straightening Your Smile Can Help With More Than Just The Way You Look!
As you go through your Invisalign treatment, you can start to notice how your straighter teeth improve your smile, and your overall appearance. Because your adjustment will lead to these positive changes, you might think of Invisalign as being solely focused on cosmetic improvements to your smile. However, orthodontic work does more than just impact the way you look. Your adjustment will help you improve your bite function, and it can reduce your risks for tooth decay and gum disease. When you consider how many benefits there are to treatment, you can be eager to begin your adjustment!
Talk To My Dentist In Londonderry, NH About Invisalign Treatment!
At My Dentist in Londonderry, NH, you can find out about the great benefits associated with Invisalign treatment! We offer a better experience from the beginning, as we have advanced imaging technology in our office that allows us to create highly detailed measurements of your bite. To learn more about this treatment, and the many services that we provide, you can reach our Londonderry dental practice today by calling 603-965-3407.