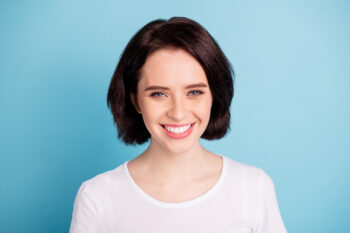 If your smile is not as attractive as you feel it should be, it can be difficult to feel at ease with your appearance. What you should know is that the right procedure can make a significant difference, and it can do so in less time than you think possible while also minimizing changes to your tooth structure. What you can learn from talking with your Londonderry, NH dentist is that care with porcelain veneers can take on a number of flaws, even significant flaws, while only modifying the front surfaces of teeth. While this work can be followed with additional services to further improve your smile, you can find that this is all that you need to dramatically transform how you look!
Are You Less Than Confident In Your Appearance When You Smile?
There are different issues that prevent people from expressing full confidence in their smile. If you are bothered by discoloration, the accumulation of wear and tear on your enamel, or other problems with the way teeth look, it can deprive you of the ability to feel comfortable with how you look. You can discuss this issue with your dentist and learn about the different cosmetic dental services available to you. It can be welcome news to learn that you can actually take on different problems at one time with this treatment. As a result, even people who feel they need significant work done can see the results they want in as little as two appointments!
Planning Treatment That Involves The Placement Of Veneers
Through the treatment of your smile with porcelain veneers, we can give you a more symmetrical appearance, hide embarrassing discoloration, and even take on concerns over damaged enamel! The first part of the process will call for important preparatory work that both determines the shapes and sizes of your restorations and lets us provide advanced care to make sure your veneers will adhere properly. At your follow-up visit, we can bond your restorations into place after confirming that they are the right shape and size, and to verify that they will look natural while in place.
Reviewing What Else Your Dentist Can Do For Your Smile
There are different treatment solutions that are available to those who want to change how they look when they smile. If an oral health issue affects your tooth's appearance, we can recommend that you receive a dental crown instead of a veneer. If your smile concerns extend to wrinkles around the mouth, you should know that we do offer Botox and dermal fillers as options for care.
Talk To Your Londonderry, NH Dentist About Treatment With Veneers!
If you would like to learn more about the benefits of treatment with porcelain veneers, please reach out to our Londonderry, NH dental office at 603-965-3407.