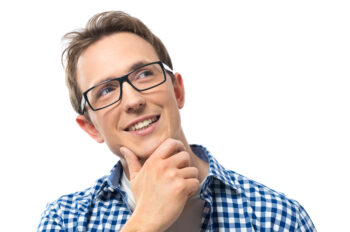 What will it take to make you excited to show off your smile? Whether they have several issues to address or just one, people with smile flaws can feel unhappy with their overall appearance. This can lead to general feelings of embarrassment, and it can make it harder for them to make positive first impressions in social and professional settings. Fortunately, cosmetic dentistry is often ready to help, and can do so with less effort, and in less time, than people realize. Even if there are many changes you want to make to how you look, you can discover that the placement of porcelain veneers will be all it takes to give you your ideal appearance! Our Londonderry, NH dental practice is prepared to help you see what veneers can do for you, and we can help you evaluate the benefits of other procedures that take on your current concerns about your appearance and dental health.
What Can You Do About Embarrassing Smile Flaws?
People who are not happy with how their teeth look can effectively feel stuck with cosmetic flaws, which they can simply try to keep hidden from view. By trying to hide your smile, you can feel more awkward and have a harder time in social and professional settings. You can also experience a loss of overall confidence. What you should know is that the right procedure at your dentist's office can help. Even when your issues are not related to poor oral health, there are cosmetic dental services we can provide to make meaningful changes. One way we can help is by providing porcelain veneers. In doing this, we can cover up distracting problems like discoloration, dental damage, poor spacing, and more in order to make you happier with how you look!
Planning Treatment With Custom Porcelain Veneers
Custom porcelain veneers hide trouble with dental discoloration, restore the appearances of damaged and misshapen teeth, and generally make positive improvements to the way you look. Their placement can make your smile appear flawless and more symmetrical, leading to an overall change that is hard to miss! The treatment itself is surprisingly conservative. While crowns have to cover teeth, veneers only cover their front surfaces, making preparatory work easier. Their placement occurs over two appointments. At your first visit, we provide minimal preparatory work and also take the measurements needed to determine the shape and size of your restorations. While there are additional cosmetic dental treatment options we can offer, this one procedure is often all that patients require to see their ideal smiles.
Talk To Your Londonderry, NH Dentist About Correcting Your Smile Flaws
By taking on smile flaws with porcelain veneers, we can help patients enjoy significant boosts in confidence! To find out more, reach out to our Londonderry, NH dental office at 603-965-3407.