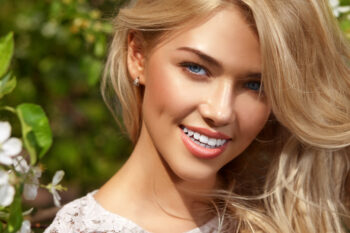 When you have problems with your smile that draw unwanted attention, it can be exciting to look into cosmetic dentistry and your different treatment options. For people who feel that their goals for treatment are ambitious, the right approach to care can be important. What can you do to make sure that you see the right results without a frustrating delay? Through the placement of custom porcelain veneers, your Londonderry, NH dentist can hide discoloration, dental damage, problems with spacing, and more! This one procedure can have a significant positive impact on how you look, which means you can see your desired results in less time than you anticipate.
What Smile Changes Would You Like To See?
There are different problems that stand between people and their best smiles. At the end of cosmetic dental work, you may hope to show off a brighter smile, or you could be interested in taking on an issue with visible enamel damage. For these issues as well as problems with tooth shape and size, and even some alignment concerns, we can recommend that you have porcelain veneers placed. Through them, we can help you resolve a number of concerns in just two appointments, which means you can excitedly show off improvements in a surprisingly short time!
Planning Cosmetic Dental Work With Porcelain Veneers
Porcelain veneers are thin restorations that only cover up the front surfaces of teeth. When they are put in place, they can cover up any visible issues with the way you look. To make sure that yours fit properly and remain secure, you will have your teeth closely measured, and your dentist will perform conservative preparatory work to make sure that they look natural while in position. At a second appointment, these restorations will be secured. At this point, you can walk out of treatment showing off stunning smile improvements!
Discussing All Of Your Options For Cosmetic Care
Because you have choices when it comes to cosmetic dentistry, you can select a treatment that truly feels right for you. Many people experience growing dissatisfaction with their appearance as they pick up embarrassing enamel stains. To combat this problem, we can recommend that you undergo a professional teeth whitening treatment. We can help you take care of difficult stains that are difficult to remove with store bought treatments. We can also recommend that you take on spacing problems with Invisalign aligners, a set of clear appliances that will gradually move teeth so that they are in better position.
Talk To Your Londonderry, NH Dentist About Treatment With Veneers
Through treatment with porcelain veneers, we can help patients take on frustrating problems with teeth that appear discolored, misshapen, or flawed in other ways. If you would like to find out more, contact our Londonderry, NH dental office at 603-965-3407.