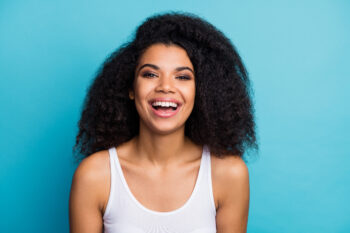 Are you someone who feels that their smile could be improved upon? Whether you have one specific issue or a number of concerns about the way you look, it can be a good idea to look into your options for treatment. In doing so, you can find that the right cosmetic procedure is able to make significant changes, and that those changes are easier for you to preserve than you might anticipate. Our Londonderry, NH dentist's office can help you make meaningful improvements to the way you look by providing treatment with porcelain veneers! These slender but durable restorations can hide many different flaws, and they can make it surprisingly easy for you to preserve those improvements.
How Would You Like To Show Off A More Attractive Smile?
Many people can point to at least one change they would like to make to their smile. Some who express interest in cosmetic dentistry can bring in a list of several cosmetic concerns. What you can find is that with the right procedure, you can show off a dazzling smile, one that is no longer hurt by certain flaws that have made you self-conscious. We can use porcelain veneers to cover up discoloration, dental damage, and other problems, giving you a youthful, symmetrical, and bright smile to share with the world!
Planning Your Cosmetic Treatment With Custom-Made Veneers
To make sure that you see the right results from your cosmetic procedure, we will carefully plan your procedure with porcelain veneers. That means both taking the time to prepare your teeth for treatment and gathering measurements to see what shape and size your restorations should be. This work is done at your initial visit; at your follow-up appointment, your restorations will be set in position. Once this is done, you can marvel at how veneers look natural while taking on the once-visible issues with the way you look.
Why Teeth Sometimes Need The Support Of Crowns Instead Of Veneers
There are circumstances where teeth can require more functional support than porcelain veneers offer. In these situations, we will recommend that you have dental crowns put in place for protection. With custom crowns, we can effectively cover up esthetic flaws as well as problems that negatively affect your dental function and health.
Talk To Your Londonderry, NH Dentist About Treatment With Veneers
If there are issues with your smile that you would like to address, you can certainly benefit from learning about your options for cosmetic dental work. Because your options include treatment with porcelain veneers, you can find that there are many exciting improvements that can be made with just a single procedure! If you would like to find out more about this or another service we can offer to help change your appearance, contact our Londonderry, NH dental office at 603-965-3407.