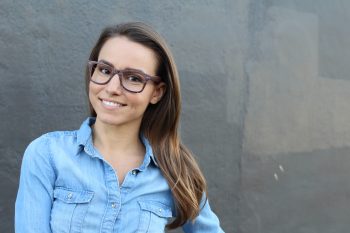 Simply put, if you lack confidence in your smile, it can be difficult to feel confident in your overall appearance. This can be especially frustrating for people who have picked up stains from different foods and drinks, as their otherwise healthy smile can look less appealing. Fortunately, this is an issue that your Londonderry, NH dentist can address. Through teeth whitening treatment, we can take on the stubborn stains that are difficult to remove with over the counter products. We can also discuss alternative cosmetic services for those who want to deal with other forms of discoloration.

Are You Ready To Do Something About Dental Discoloration?
Dental discoloration can be a difficult problem to address, particularly if you have stains that have settled over a longer period of time. While store bought products can offer some help, you can see fewer improvements than you hoped from their use. Fortunately, your dentist can provide a professional teeth whitening treatment that has a more noticeable impact. We offer treatment options that benefit both those who want in-office care and those who hope to address stains at their convenience.
Discussing Professional Whitening Services
There are two different approaches we can recommend to individuals who want to whiten their teeth. You have the option of making your smile brighter with a single in-office procedure, which relies on advanced but safe chemical agents to break apart the stains that currently hurt your smile. You also have the option of taking home a customized kit that we prepare for you. This kit makes daily applications of your whitening agents easier, so you can see the results you want after your recommended daily applications. We should note that for people who have more significant issues with discoloration, we can recommend a combination of in-office care followed by daily treatments.
Reviewing Other Options For Improving The Way You Look When You Smile
There are other services we can provide to people who want to feel better about the way they look. If you have more to worry about than just discoloration, or if you have issues with tooth structure that make teeth appear dull, we can recommend care with porcelain veneers. We can also help if oral health issues hurt your appearance. For example, with dental implant-held restorations, we can give you back your complete, attractive smile, and we can restore your bite function!
Talk To Your Londonderry, NH Dentist About Making Your Teeth Whiter
Through teeth whitening treatment, we can help people who lack confidence due to issues with the effects of stains on their enamel. With this and other cosmetic services, we can take on problems that have robbed you of comfort in your appearance. We can also take on oral health issues that negatively impact your well-being and smile. To find out more about how we can help you, please contact our Londonderry, NH dental office at 603-965-3407.