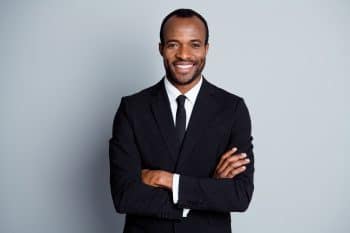 If you decide to move forward with cosmetic dental work, you should be able to look forward to more than just short-term smile improvements. By choosing porcelain veneers for your cosmetic treatment, you can look forward to long-term changes to your appearance that give you a brighter, more uniform smile! Veneers are slim, but the durable porcelain material that they are made from can withstand years of biting and chewing pressures. Our Londonderry, NH dentist's office is ready to discuss this treatment with you. Veneers can make many improvements to your smile, which means they can give you an effective smile makeover in the course of just one procedure.
What Cosmetic Issues Can I Address With Veneers?
Veneers are popular for patients with many different smile concerns, because they can make many changes to the way you look. With your veneers, you can make your smile brighter, hide visible wear and tear, and even cover chips and cracks. Veneers are also effective at covering up minor alignment issues or changing the shapes and sizes of teeth. In other words, veneers are versatile enough to help people enjoy a dramatic smile makeover!
How Veneers Provide Long-Term Improvements
The porcelain material used to make veneers is strong enough to weather years of friction from biting and chewing. Because of this, the process of restoring your teeth with them can give you lasting changes. The durability of veneers can be surprising when people see how slim the restorations are. In addition to being crafted to provide long-term improvements, veneers are made to minimize changes to your tooth structure. This sets them apart from dental crowns, which can offer additional bite support but require more work on your tooth structure to be put in place.
The Process Of Receiving Custom Veneers
Veneers are custom-made for patients so that they are confirmed to fit properly and look natural. At an initial appointment, your teeth will be measured, and minor preparatory work can take place to make space for your restorations. With the information gathered, your veneers will be designed to give you your ideal smile improvements. At the point when they are ready, you will return to have your smile improved when your veneers are bonded to the fronts of your teeth. After this is done, you can start showing off your improved smile!
Talk To Your Londonderry, NH Dentist's Office About Porcelain Veneers
At My Dentist in Londonderry, NH, patients who are worried about the condition of their teeth can learn about the benefits of treatment with porcelain veneers! Through this single cosmetic procedure, it is possible to make teeth look brighter, healthier, and more uniform. To find out more about our practice and services, please contact our Londonderry, NH dental office at 603-965-3407.