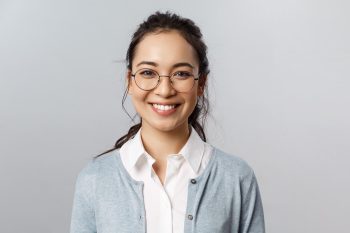 As the years pass, a person's smile can grow dull due to an accumulation of enamel stains. There are many different products that are capable of making teeth look discolored or dull. Even if you make changes to your routine to avoid new stains, it may be difficult for you to make changes to the way you currently look. At our Londonderry, NH dentist's office, we can recommend a professional teeth whitening procedure for those who need help with this kind of discoloration. For those who have internal problems with their tooth structure that hurt the way they look, we can discuss other cosmetic services that are beneficial.
Why Am I Having Trouble Preserving The Color Of My Smile?
It can be tough to completely avoid the foods and drinks that are capable of leaving stains on our teeth. Cutting back on beverages like coffee, tea, soda, and red wine can help. You can also lower your risk by avoiding dark and color-rich foods. With these changes, you can keep stains from growing worse, but you still have to contend with the discoloration that has already occurred. Store bought whitening treatments and whitening toothpastes that help remove surface stains can have less success at removing discoloration that has settled in over time. To deal with this problem, we can provide a professional teeth whitening procedure.
Arranging Cosmetic Treatment To Address Enamel Stains
You have options if you want your dentist's help to fight enamel stains. We can provide a customized kit that you use in the comfort of your own home. With it, you receive both advanced bleaching gels and trays that make them easier to apply. You also have the option of fighting discoloration with one in-office procedure. Individuals who have particularly difficult stains to remove can benefit from an approach that relies on both of these options.
Correcting Problems With Intrinsic Discoloration
Intrinsic discoloration is something that patients can find especially frustrating, as it stems from internal issues rather than enamel stains. To change this, we can provide porcelain veneers to help you show off a whiter, more attractive smile. These thin, strong shells are also able to help by covering problems with worn or damaged enamel, issues with poor teeth spacing, and even concerns about poor alignment.
Talk To Your Londonderry, NH Dentist About Treating Your Enamel Stains
Through treatment to fight your enamel stains, our practice can help you enjoy new levels of confidence in your appearance! We provide different solutions for a range of cosmetic issues, and we can help you enjoy stunning improvements to the way you look. Our practice is also here to help you take on your oral health concerns. If you have questions or wish to learn more, contact our Londonderry, NH dental office at 603-965-3407.