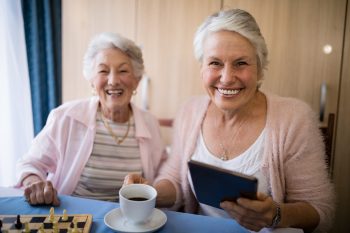 If you are ready to do something about tooth loss, or if you are ready to transition from an older prosthetic to one held by a dental implant (or multiple implants), our Londonderry, NH dentist's office can help you. We can recommend prosthetic work with dental implants to address different degrees of tooth loss. The presence of implants makes it easier for you to bite and chew with greater ease, and they help you avoid long-term problems with tooth loss like jawbone deterioration. Many people who have lost teeth can qualify to receive implants. With that said, if you put off treatment, you give yourself more time to experience the kinds of issues that might prolong the process of restoring your smile with permanent appliances!
Dental Implants Keep Prosthetic Teeth Firmly In Place
Dental implants act the way that roots act to hold your natural teeth in place. An implant actually resides in a space in your jawbone where your tooth roots were located. They provide stability so that you can have fewer issues biting and chewing after your restorative dental work, and they also provide more stability for your smile by keeping neighboring roots in place. That biting and chewing you do with your implant-held restoration actually benefits your oral health. Your implant will stimulate the jawbone and stop it from losing mass over time! We can actually make this treatment experience more convenient by providing all steps of your smile restoration process at our office!
Using Implants To Permanently Hold A Denture
A series of carefully placed dental implants can do more than you might expect to hold a larger restoration in place. For those who are put off by the idea of using a removable denture, or for those whose dentures have grown uncomfortable, a series of carefully placed implants can hold a full denture in place to provide a permanent answer for tooth loss.
The Long-Term Benefits Of Implant Dentistry
The short-term advantages of prosthetic dental work with implants can be hard to miss. With your permanent restoration, you can have a surprisingly easy time biting, chewing, and speaking in ways that feel comfortable and natural to you. In time, your implants will help you avoid problems with more tooth loss by keeping neighboring teeth secure, and they will protect you against jawbone deterioration. Because you can bite and chew in a way that still feels natural to you, TMJ disorder is less likely to become a problem over time.
Talk To Your Londonderry, NH Dentist About Dental Implants!
Our Londonderry, NH dentist's office is ready to help individuals who want to count on lasting support from a restoration! Through implant dentistry, we can give you a secure and lifelike restoration that helps you bite, chew, and speak more comfortably. To find out more, please reach out to My Dentist by calling 603-965-3407.