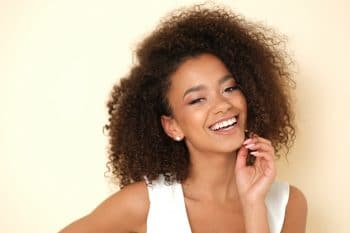 While the idea of a smile makeover can sound ambitious, it could be more attainable than you suspect. What patients sometimes overlook is that one cosmetic dental procedure can change several issues that currently affect their appearance. After treatment is complete, you can marvel at just how different you look, and at how confident you feel while smiling! What can give you these kinds of results? At our Londonderry, NH dentist's office, we have helped many people change the way they look with porcelain veneers. Through this one procedure, we can make teeth look better by changing their shape, size, and color in ways that benefit your overall appearance!
What Can The Placement Of Porcelain Veneers Actually Do To Change Your Smile?
Porcelain veneers only cover a portion of your teeth. These restorations are affixed to their fronts, but leave the rest of your enamel unchanged. While this means you go through less preparatory work than a patient who is receiving a dental crown, you can still see an impressive range of smile improvements. With your veneers in position, you can hide problems with discoloration, favorably change the shape or size of a tooth that looks out of place in your smile, and hide accumulated damage. That means hiding gradual wear and tear that you have picked up over the years, but it also means hiding chips and cracks that you picked up after an injury, or from a teeth grinding habit.
Making Plans To Place Personalized Veneers
Before you receive veneers, you will have your teeth carefully measured and prepared for their placement. Through the process of measuring your teeth, your dentist can determine what shape and size your restorations need to be to look their best when placed. Minor changes to your enamel can ensure that when your veneers are bonded to your enamel, there is enough room to make them look natural. After your veneers are ready, you will go into the office a second time to have them put in position.
Veneers Are Made To Deliver Lasting Changes
Because veneers are so slim, it may be hard to believe that they are really capable of providing long-term smile improvements. What patients will discover is that the porcelain material used to make veneers can hold up surprisingly well, and that your smile improvements will last for many years. This makes them an effective long-term solution for problems with damage, wear and tear, natural flaws, and even issues with dental discoloration that a teeth whitening treatment could not effectively address.
Talk To Your Londonderry, NH Dentist About Receiving Porcelain Veneers!
My Dentist is ready to meet with patients who are curious about a smile makeover. To learn how we can produce significant changes to your appearance with porcelain veneers, contact our Londonderry, NH dental office at 603-965-3407.