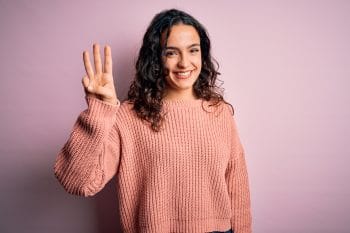 Trying to simply go without a replacement for a missing tooth can lead you to trouble. You can find that biting and chewing is more difficult, and you can catch yourself trying to hide your smile to keep the gap left by tooth loss hidden. What you might not expect is that this problem can have long-term issues for your dental function, and it will also make you more vulnerable to losing more teeth! If you are missing one tooth, or if you are already missing several, your Londonderry, NH dentist can help you. Our practice is prepared to place and restore dental implants for patients who have suffered tooth loss.
1. You Can Restore Your Bite Function As Well As Your Appearance
Dental implants hold prosthetic appliances in place permanently, securing them reliably enough to let you use them when you bite and chew. With this renewed support, you can return to a bite function that feels natural to you. In addition to reducing the work that your remaining teeth have to do, the return to a natural bite will make you less likely to have trouble with TMJ disorder over time.
2. We Can Arrange Your Implant Placement And Restoration At Our Office
Many dental practices have to send patients away to an oral surgeon's office to have a dental implant put in place. This can draw out the plans to restore your full smile, and it can be frustrating for you to have to turn to a new setting to continue work that can make people feel sensitive. Our practice can talk to you about having your implant placement done on site, as well as the restoration. This puts the entire process in one convenient space, and it means you have the same practice you trust involved in every part of your procedure to restore your full smile!
3. Implant Placement Will Protect You From Jawbone Deterioration
While prosthetic dental work offers many benefits, some of those benefits come specifically from work with dental implants. Implants are able to stimulate your jawbone when you use your restorations to bite and chew food. That stimulation can do more than you might realize. When it occurs, it tells your body to send nutrients to the bone, preventing issues with deterioration. If that deterioration does occur, it can ultimately hurt the quality of your appearance as well as your oral health.
Talk To Your Londonderry, NH Dentist's Office About Dental Implants
At My Dentist, patients who want to have their full smile restored after tooth loss can make plans to see us for their dental implant placement and restoration! Through this process, we can give you a renewed confidence in the way you look, and we can also help you regain a healthy dental function. To find out more, please contact our Londonderry, NH dental office at 603-965-3407.