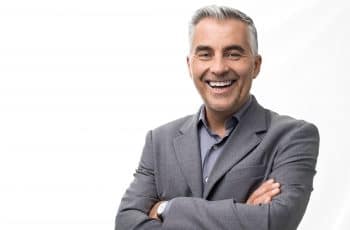 Even one missing tooth can be a big problem, one that can affect you in more ways than you might anticipate. People sometimes gauge the severity of the problem solely on how it affects the way they look. Tooth loss can also cause problems for you because it makes biting and chewing harder, and it can lead to you losing more teeth over time! With a restoration held in place with a dental implant, you can regain your full smile while also addressing problems with your bite function and risk for losing more teeth. The implant will act like an artificial root for the artificial tooth you receive, keeping it stable while also creating beneficial stimulation in your jawbone that prevents deterioration.
Recognizing The Full Impact Of Tooth Loss
When tooth loss occurs, there are immediate and long-term problems that you will have to worry about. Your first concerns can revolve around how the problem changes your appearance, and how a gap in your smile makes it more difficult for you to bite and chew food. In the long term, you are more likely to lose teeth – those teeth at either side of your gap are left with less support than they used to enjoy, and they can begin to shift and loosen over time. You also have to worry about jawbone deterioration, something that occurs when you no longer have the roots of a tooth stimulating the bone when you bite and chew. That loss of density can negatively change your appearance as well as your oral health. It can eventually make the placement of an implant more difficult, as the bone may not be able to support its placement.
Receiving Dental Implants As Part Of A Plan To Restore Your Smile
Dental implants are used as roots to hold replacement teeth in position. With their support, prosthetic teeth can be counted on to remain in place even as you use them to bite and chew food through the years. Implants are inserted directly into your jawbone, occupying the spaces where teeth roots were formerly held. After that placement occurs, there will be a waiting period to allow your jaw to heal before you receive your restoration. Once you are ready, you can come into our practice to receive a custom appliance that improves the way you look as well as your dental function!
Are Dental Implants Helpful If You Need To Replace Several Teeth?
Dental bridges and dentures can be held in place with dental implants. Through this arrangement, you can feel more secure with a larger prosthetic appliance, which can mean more confidence as well as better bite support. During an evaluation, we can determine how many implants are needed, and where they should be placed, to make sure that a larger prosthetic stays secure.
Talk To Your Londonderry, NH Dentist About Implant Dentistry
My Dentist is prepared to help patients who are frustrated by life after tooth loss. To learn how you can benefit from receiving dental implants, please contact our Londonderry, NH dental office at 603-965-3407.